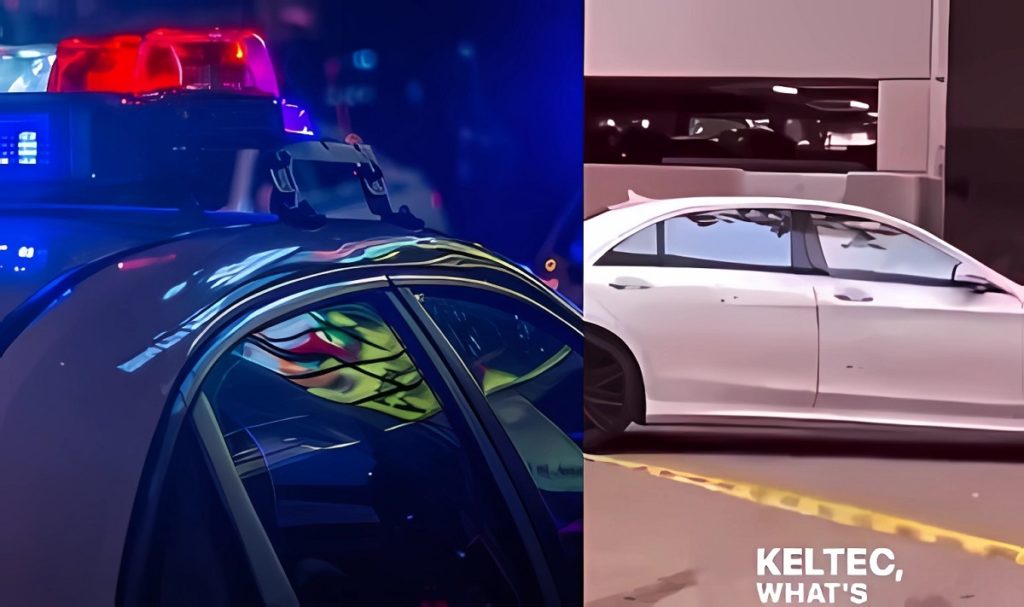 BTB Savage was a rising rapper from Houston, Texas, who had recently gained attention for his music and his controversial social media posts. On March 30, he posted a photo of himself standing next to a bloody door with bullet holes, captioned "TOO MUCH MOTION", which was also the name of his latest mixtape. The photo went viral and sparked speculation about what had happened.
According to BTB Savage himself, in an interview with VladTV, the photo was the aftermath of a shooting that occurred at his home in San Antonio, where he and his girlfriend had killed an intruder who had tried to rob him after asking for a feature. BTB Savage claimed that he acted in self-defense, and that he had no regrets about what he did.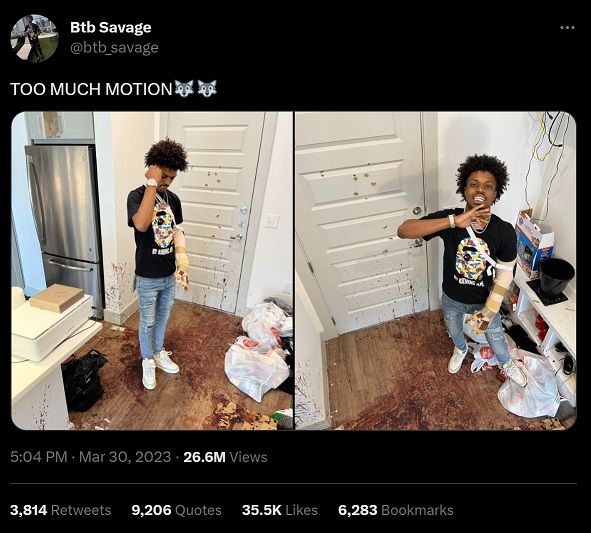 Was BTB Savage Shot and Killed in Houston by Suspects Yelling "Too Much Motion"?
However, just hours after posting the photo, BTB Savage was reportedly shot and killed in Houston, in what appeared to be a targeted attack. According to ABC 13, a young Black man in his 20s, believed to be BTB Savage, was driving a white Mercedes near Houston's River Oaks neighborhood, when a black Subaru pulled up next to him and opened fire. The suspects then fled the scene on foot, leaving behind several bullet casings. The victim was pronounced dead at the scene.
While the police have not officially identified the victim or the suspects, many sources have inferred that it was BTB Savage who was killed, and that his death may have been related to his previous shooting or his online taunting of a deceased enemy. Some witnesses have also claimed that they heard the suspects shouting "Too much motion" before shooting.
Video Aftermath of Shooting Allegedly Showing BTB Savage's Dead Body Leaks
As word of the alleged situation spread a video showing what is rumored to be BTB Savage's dead body laying on the concrete surrounded by police and emergency personnel leaked. The footage was very sad to see.
The investigation into the shooting is still ongoing, and the police are asking for anyone with information to come forward. However, given the social media post and the timing many people already believe there is a connection to the shooting. If the rumors end up being true this could be one of the quickest cases of a retaliation shooting connected to a photo posted on Twitter in hip-hop history.