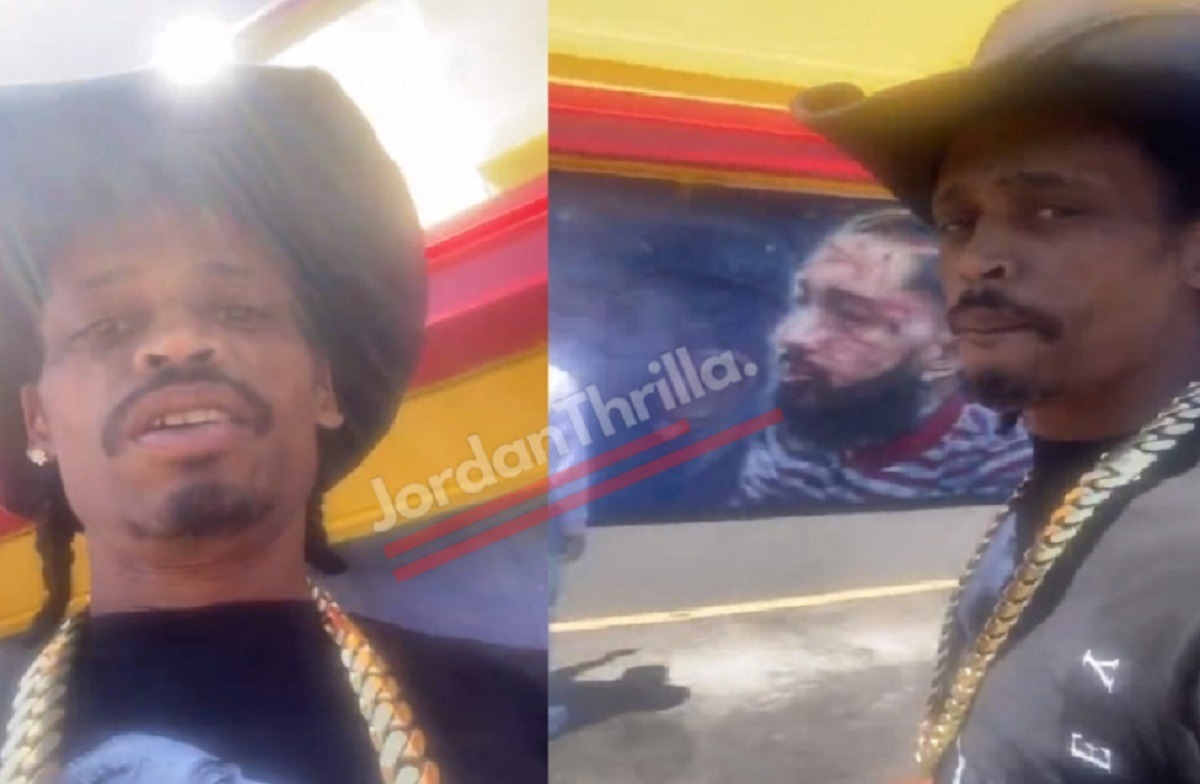 Who vandalized Nipsey Hussle mural? This question is being asked after Cowboy revealed Nipsey Hussle mural was disrespected by a rival gang. Video shows the name Kapone, NK, and other possible gang slogans written in red ink all over Nipsey Hussle's mural.
In the footage Cowboy shook his head in shame as he said "That's how ya'll really feel? Disrespecting dead people". He was completely shocked that this would happen considering how respect Nipsey Hussle was.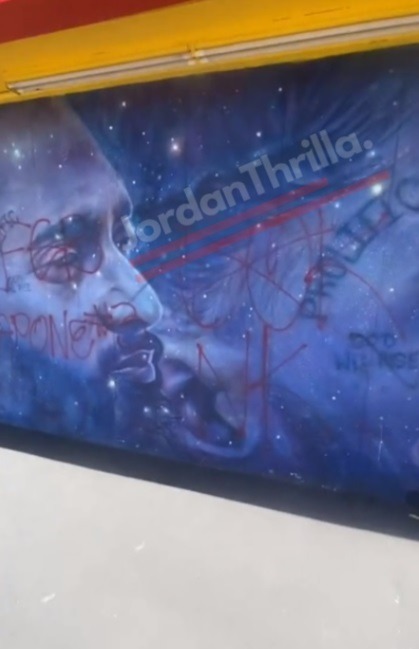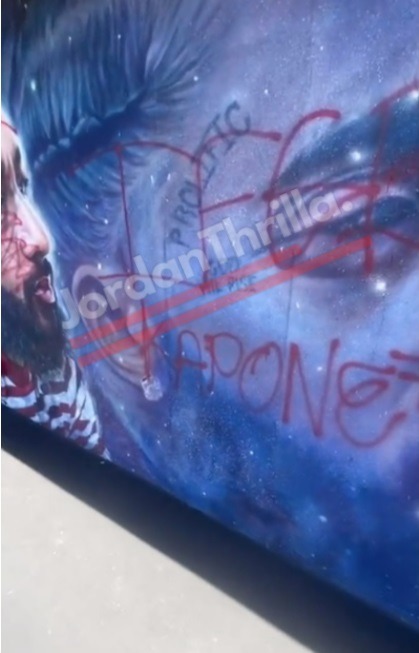 The question of who vandalized Nipsey Hussle's mural has all kinds of theories floating around. Nipsey Hussle was cool with most gangs in his city, which leads some people to believe a gang from out of town did this heinous deed. There are also people who think that Police are behind this.
Author: JordanThrilla Staff