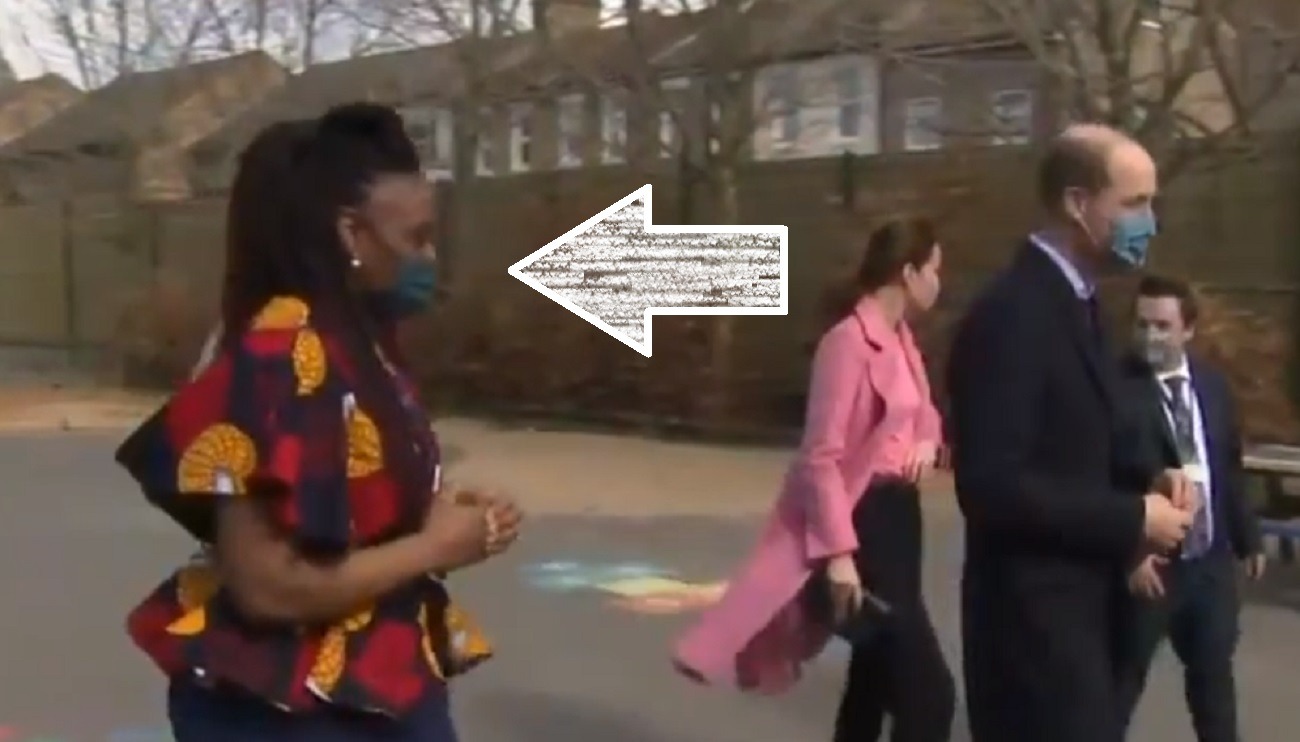 You know how racist people always use the excuse of saying they have a black friend to prove they aren't racist? Social Media is now accusing the Royal Family and Prince William of hiring a token black employee to prove they aren't racist.
Recent footage shows a new black woman walking beside Prince William only a few days after Meghan Markle exposed the Royal Family's alleged racism in an Oprah interview. This is the first time ever a black person has been seen working for the Royal Family. In the footage Prince William said the Royal Family is "very much not racist". Coincidence or not?
Take a look at the footage of the Black Woman walking with Prince William, and some reactions.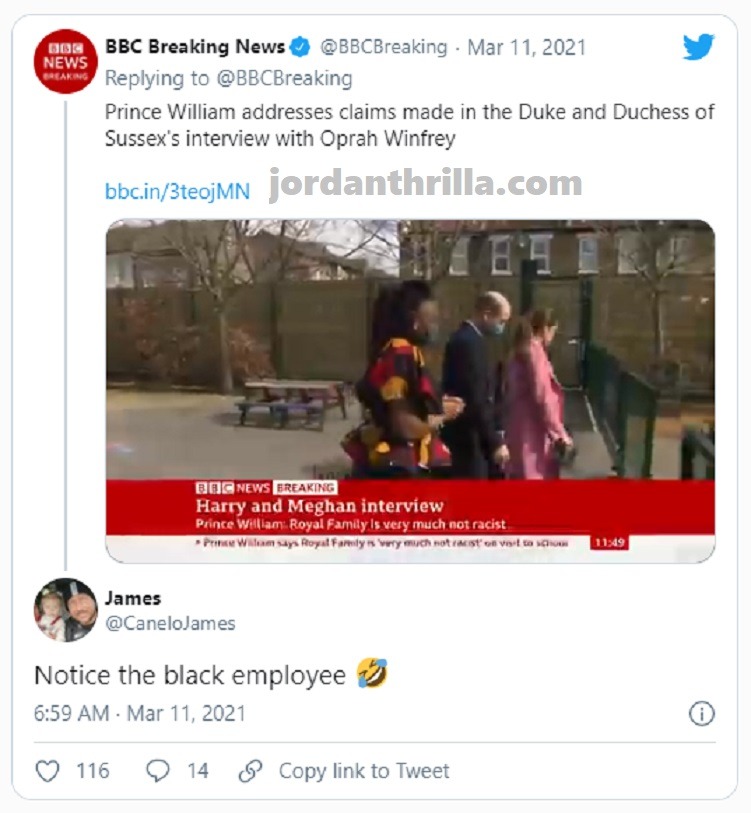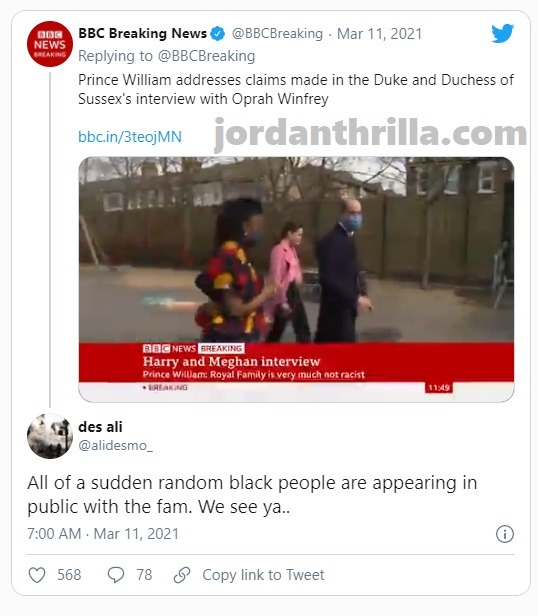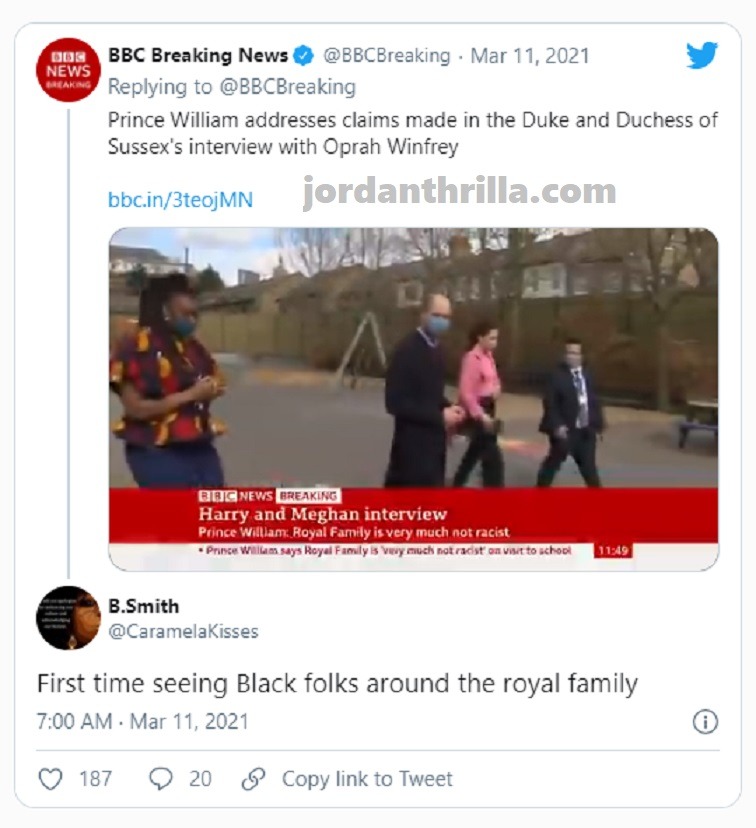 Who is the Black Lady beside Prince Williams?
At the moment there isn't a soul in the world who knows the identity of the black woman walking with Prince Williams. This indicates that she is indeed most likely a very new hire. While it is only a conspiracy theory that the Royal Family hired a black person to help quell the racism accusations, the timing just seems too perfect for that not to be the case.
Author: JordanThrilla