Adele is now Jamaican, well kind of. Adele reveled her new Jamaica look on Instagram shocking entire the world. In the photo Adele wears a Jamaica flag bra, and has a Jamaican inspired hairstyle. Adele's face looks completely different too, almost like she has transformed into somebody mentally and physically after going to Jamaica.
Take a look at the new Jamaican Adele.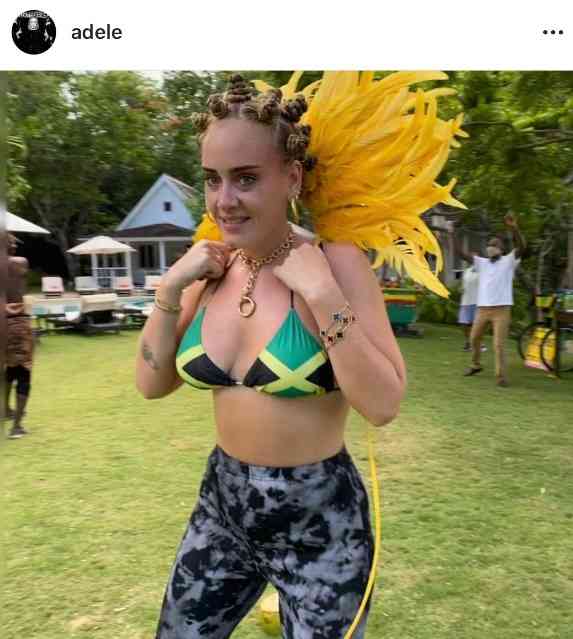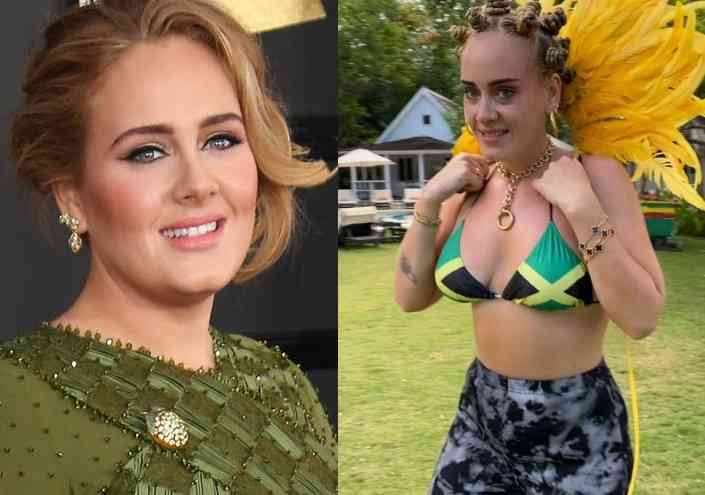 After losing around $244 Million in a divorce settlement, it's no surprise Adele is going through drastic changes appearance wise. She's probably trying to find different ways to move on and be happy. The new look Jamaican Adele seems to have a sincere look of happiness on her face. The Jamaican hairstyle Adele has looks great on her too.
Fans have to be wondering if this means Adele will start making Reggae music?
Author: JordanThrilla