A Luka Doncic fight with Marcus Morris almost happened after another dirty play. Marcus Morris slapped Luka Doncic in the Face and got EJECTED from Game 6 Mavericks vs Clippers. After Luka Doncic got hit by Marcus Morris he immediately tried to fight him, but was held back by the large hands of Boban.
Take a look a Marcus Morris slapping Luka Doncic's face.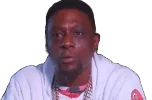 This incident comes a few days after Marcus Morris stepped on Luka Doncic's ankle attempting to injure him again. Based on that, it seems like this was premediated so the ejection was warranted.
It's been a series full of dirty plays and foul language directed at Luka Doncic, but this incident may give Mavericks the edge to make this series go 7 games.
Author: JordanThrilla