A Portland Protest Shooting was captured on video. An alleged Trump support was shot and killed during a clash with Black Live Matters protesters in Portland. The man who was shot was allegedly wearing a hat with "Patriot Prayer" designs on it, which is said to be a far right group.
The Portland shooting video is tough to watch, and very tragic that a peaceful protest turned out this way. People on Twitter started to post pictures of the Portland shooter.
Enhanced video of Portland shooting #PortlandProtests#portlandshooting #TrumpsAmericapic.twitter.com/R9o8ofmxn9

— Get this Dictator Trump Out NOW! (@IndictPOTUS45) August 30, 2020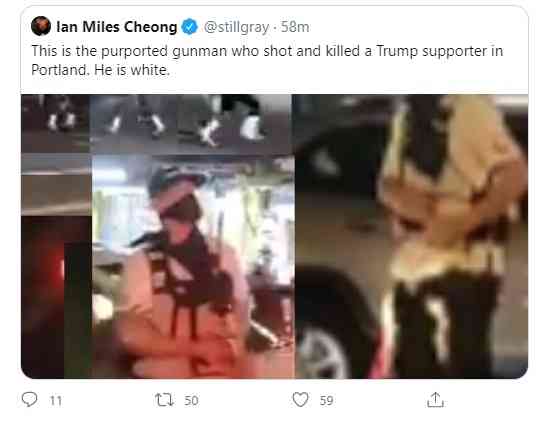 Portland police are currently investigating the shooting, but have not caught the gunman yet. The shooter doesn't appear to be a BLM protester according most reports. The Portland Protest shooting comes days after two Black Lives Matter protesters were shot and killed at a protest for Jacob Blake.
Protests are most effective when they remain peaceful, but this was a moment of pure chaos. That's 3 lives lost in the past week during otherwise peaceful protests, because one person comes determined to start chaos.
Stay safe everyone.
Author: JordanThriller