The saga of Luka Doncic vs Clippers has shifted from Montrezl Harrell, to Marcus Morris. During Game 5 Marcus Morris intentionally injured Luka Doncic's sprained ankle by stepping on it. Many people instantly started calling him a dirty player after slow motion footage appeared to show Marcus Morris intentionally stepped on Luka Doncic's injured ankle.
Ironically, this is the same type of tactic the Warriors used in 2016 when it appeared Zaza Pachulia intentionally injured Kawhi Leonard's ankle. Fans are calling for Marcus Morris to be suspended for trying to intentionally injured Luka Doncic's ankle.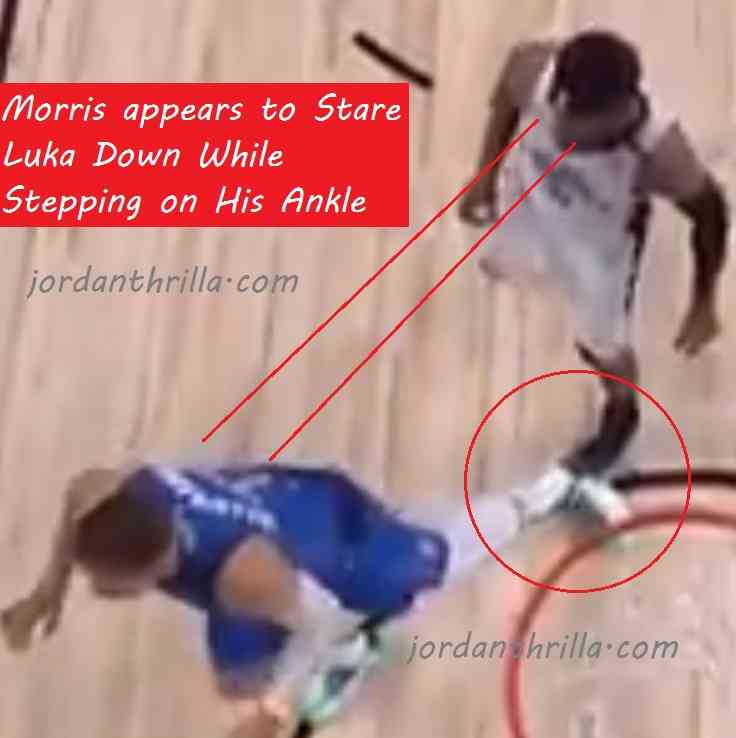 The strange thing about Marcus Morris intentionally stepping on Luka's ankle is the fact Clippers were already up by many points. This may mean that this wasn't about basketball or gaining an edge on the competition, and was more of a personal vendetta against Luka Doncic. All series long Clippers have been extremely physical with Luka Doncic.
Is it possible that Marcus Morris didn't mean to step on Luka Doncic's ankle? Sure it might, but the footage sure doesn't help his case. It will be interesting to see how the NBA handles Marcus Morris possibly trying to injure Luka Doncic intentionally. There's no place for dirty plays like that in sports.
This moment could give Mavericks the emotional edge in Game 6 that propels them to another upset win.
Author: JordanThrilla