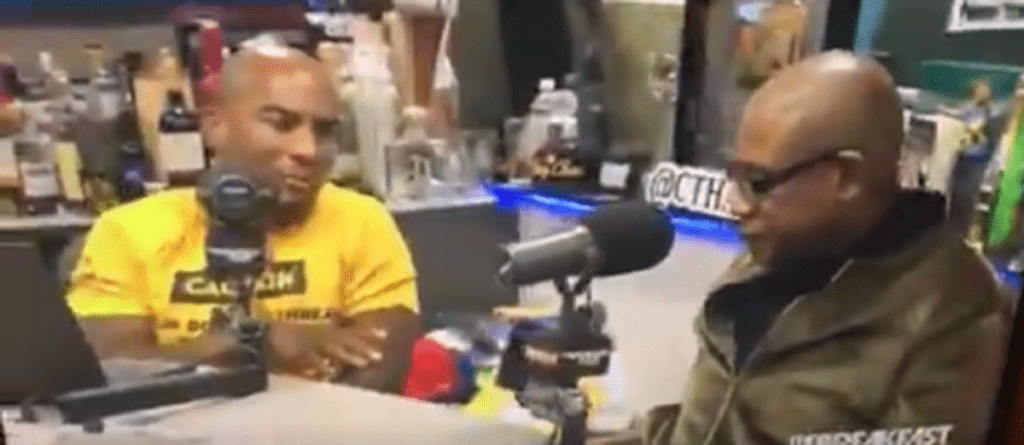 Charlamagne tha God under fire after INSULTING Forest Whitaker lazy eye during Breakfast Club Show.
Charlamagne tha God is under fire for insulting and disrespecting Forest Whitaker lazy eye health condition. People want Breakfast Club Show cancelled immediately.
During the interview, Charlamagne tha God makes a joke about Forest Whitaker Lazy eye saying, "Is it it a condition? After 11 O'Clock my eye does the same thing".
How is this s*** still on the air??? pic.twitter.com/Aua7RZJrFn

— Keke Palmer Stan Account (@caliboycomplex) October 3, 2019

Forest Whitaker was completely shocked, and didn't know what to say. Of course the interview instantly went viral with social media wondering how The Breakfast Club Show, or at least Charlamagne tha God is still on the air.
The amount of disrespect and disregard towards guests on the show has been an ongoing issue. Recently Gucci Mane was banned from the show for allegedly telling the truth about Angela Yee.
If Gucci Mane was banned, then people are wondering why Charlamagne tha God is not receiving any punishment for his heinous disrespect towards Forest Whitaker.
Author: JordanThrilla