EA released Top WR player ratings for Madden 21 angering Odell Beckham JR fans across the nation. People feel the EA Madden 21 ratings are disrespecting Odell Beckham JR.
The list of 10 wide receivers has Michael Thomas rated 99 at Number 1, and Odell Beckham rated a 91 at number 9. Fans are shocked that Odell Beckham is rated so low, and that players like Tyreek Hill are in front of him.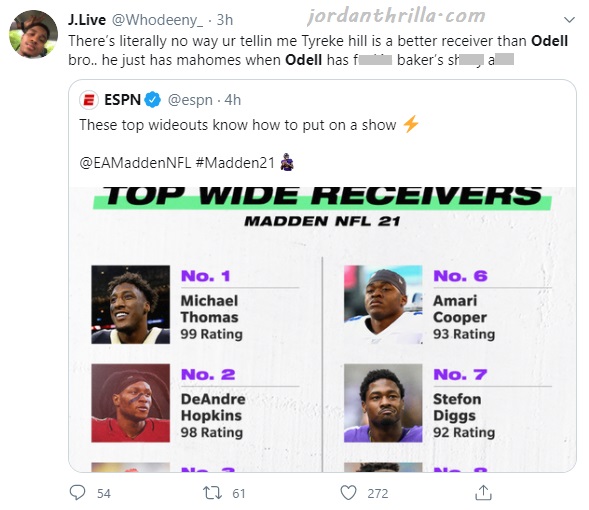 Fans are blaming Baker Mayfield for Odell Beckham being rated so low in Madden 21. Many people were seen saying Tyreek Hill is rated higher than Odell Beckham JR only because Patrick Mahomes is his quarterback.
Whatever the case may be, it's clear Odell Beckham's career is going downhill since he's stuck with Cleveland Browns. Even Madden 21 is disrespecting his abilities now.
Author: JordanThrilla