Former Redskins Safety DJ Swearinger exposed texts from Jay Gruden trying to fight him. DJ Swearinger exposed Jay Gruden trying to fight him so people would know why his time in Washington ended on a bad note. He claims Jay Gruden sent him the texts after an interview about their 40-16 blowout loss to the Giants.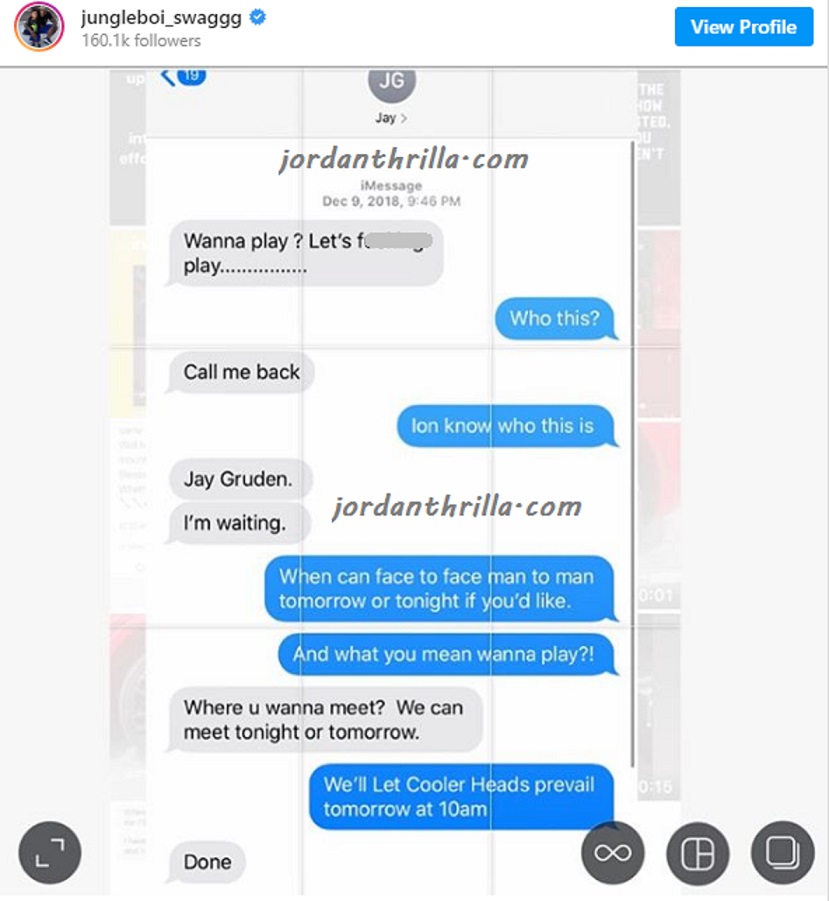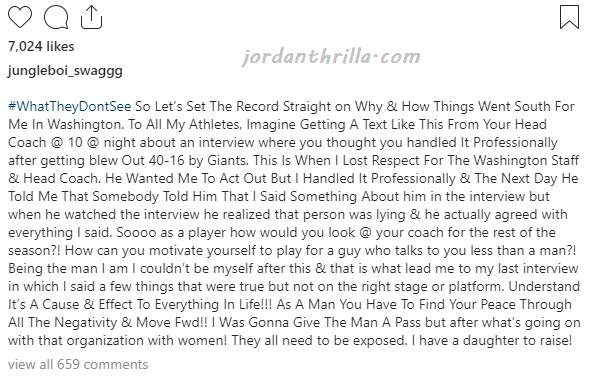 According to DJ Swearinger, Jay Gruden sent the texts trying to fight him after he heard rumor from an unknown person. After Jay Gruden actually watched the interview, he realized he was wrong and agreed with DJ Swearinger's sentiment. The question he asked is how does a player continue to trust a coach that tried to fight him over a rumor? That's a tough question to answer correctly.
DJ Swearinger ended rant saying he was giving Jay Gruden a pass until the pimping cheerleaders situation came to light. There's an old saying that goes "when it rains, it pours", it seems like that's what happening for Jay Gruden right now.
Author: JordanThrilla