An alleged photo has leaked of 50 Cent and Eminem kissing each other on the lips in the studio. The photo looks as if Eminem and 50 cent are locking lips in a french kiss, but it could possibly be a bad angle.
At a time when 50 cent is beefing with French Montana, this is the worst kind of photo that could possibly leak. It's not known exactly what year this was, but it looks like it could be from around 2003 – 2004. It should be noted that it is not confirmed if this picture is real or not. There's definitely a chance it is a deep fake someone created to go viral.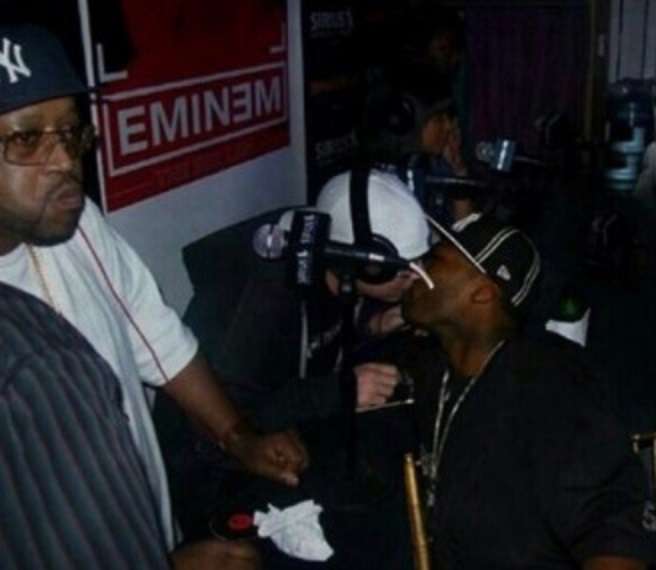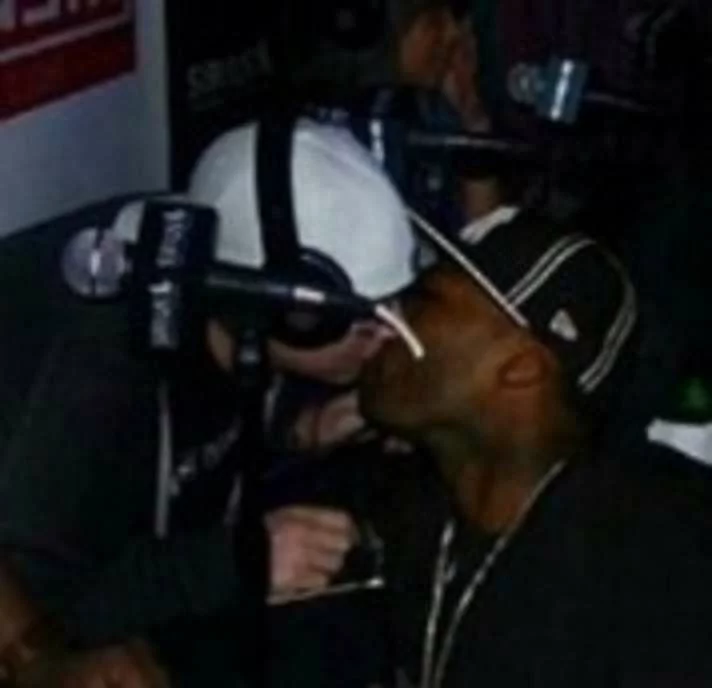 Even if the photo ends up being the result of a bad angle or is fake, it's likely that French Montana will use this as ammo against 50 cent in their beef.
If 50 Cent really did kiss Eminem, would it impact how their fans view them? Would fans still listen to their music if they knew they were romantically involved with each other at some point?