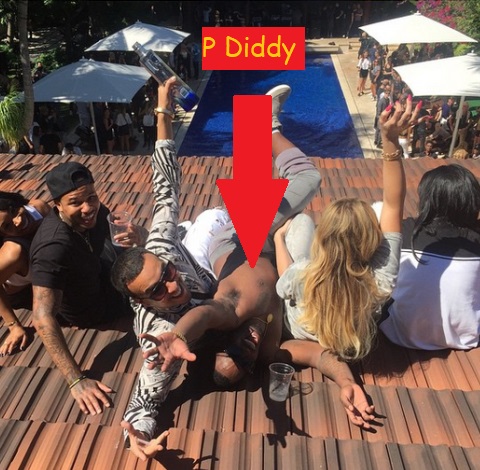 P Diddy Allegedly Comes out the Closet as Gay in New Song "Hope" by Blood Orange
Rumors are amidst that Sean Combs aka Puff Daddy came out the closest as a gay man on the new song Blood Orange song "Hope". In the music video as two men hug each other Puff Daddy is seen saying towards them,
"Sometimes I ask myself, what is it going to take for me not be afraid. To be loved the way I really want to love. The way I know want to be loved, but I'm scared to really feel that way".
Granted this could mean a lot of things, given the scenery in the video it almost makes it clear what he really means. It seems P Diddy is trapped in the closet, and trying to express his true feelings to test the waters of how the public would receive his truth.
Rumors about P Diddy and his preferences have been around for years. There are unproven rumors that P Diddy has secret gay orgies at his mansion. There are also strange picture floating around of him in ways you wouldn't usually see some straight, such as the photo at the top of this article.
In the public eye, he is most known for his lengthy relationship with Cassie. Maybe the relationship was his way of hiding all this time.
Author: JordanThrilla