Is Rick Ross wearing fake Louis Vuitton again? Rick Ross was exposed for wearing fake Louis Vuitton while boarding a private jet in a now viral photo. Rick Ross had on a Louis Vuitton hat, backpack, shorts, shoes, and bag that all seem to be fake. Many people on Instagram and Twitter where seen accusing Rick Ross of wearing fake Louis Vuitton after the photo started catching steam.
We dissected down the photo even more, to show evidence that supports theory that Rick Ross has on fake Louis Vuitton.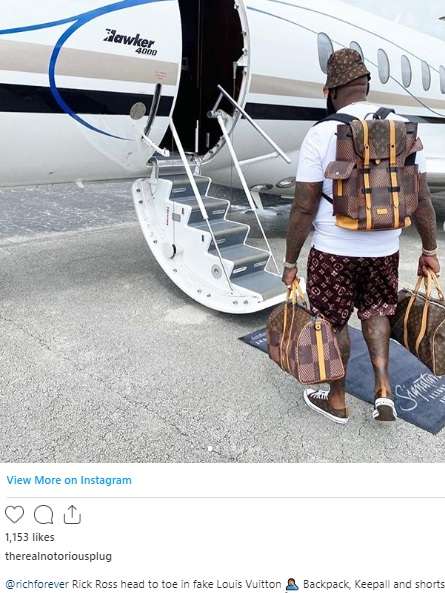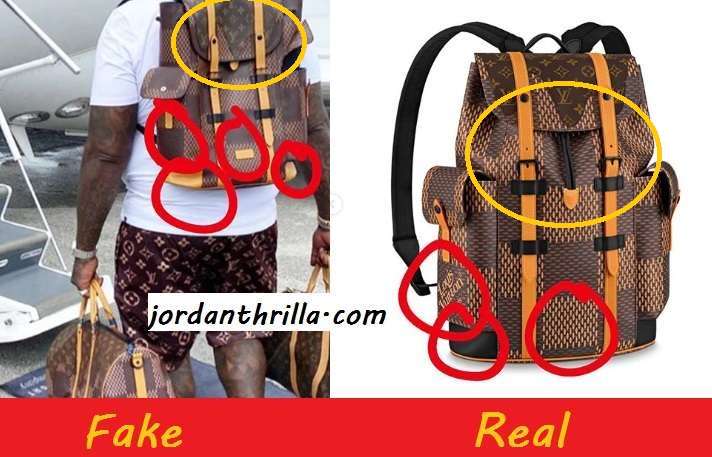 In this first photo you can see the Rick Ross' fake Louis Vuitton backpack has all the logos in the wrong place, and the color scheme is off. Also the top flap of Rick Ross's fake Louis Vuitton backpack was cut way too long, and the design is off near the tip of it.
In this second photo you can see Rick Ross' fake Louis Vuitton bag has the handle done wrong, and it has an extra logo on front that isn't found of the real Louis Vuitton bag.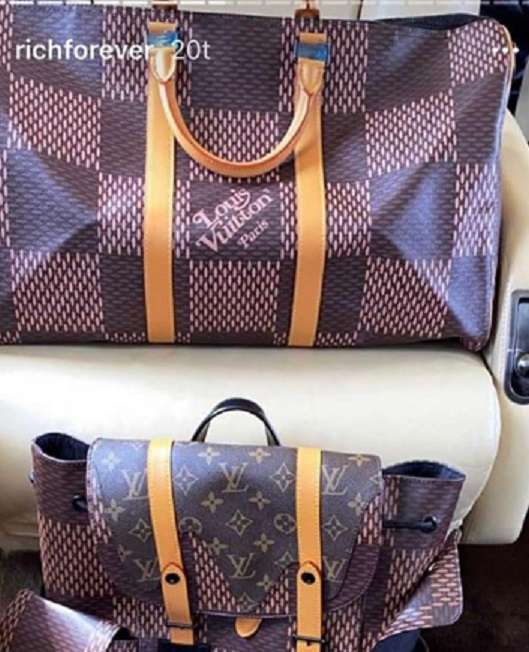 It's not clear where Rick Ross got the possibly fake Louis Vuitton from, but they're doing an awful job of recreating the authentic product.
There is also the possibility that Rick Ross doesn't even know his Louis Vuitton is fake. If that's case some fashion designer might have ripped Rick Ross for a lot of money.
This is the second time Rick Ross was exposed for wearing Fake Louis Vuitton, so it's hard to give him the benefit of the doubt. It appears that Rick Ross is wearing fake Louis Vuitton again.
Author: JordanThrilla