A groundhog named Chunk has been stealing a farmer's crop from Delaware for four years, and he is not shy about it. Chunk has become a viral sensation on the internet, as he eats the fruits and vegetables right in front of a surveillance camera, almost as if he knows where it is and does not care who is watching him.
What is the Name of the Farmer Who Discovered Chunk the Groundhog Stealing His Vegetables and Fruits?
Chunk was first spotted by Jeff Permar, an IT guy who moved into his Middletown home in 2019 and set up a garden. Permar noticed that something was eating his produce, so he installed a Blink security camera to catch the culprit. To his surprise, he saw a chubby groundhog munching on his veggies with gusto.
Permar decided to name the groundhog Chunk and share his videos online. He soon discovered that Chunk had a girlfriend, Nibbles, and they had babies, which Permar's fans named Chip, Nugget and Chibbles. The groundhog family grew over time, and now includes Chewy, Yummy, Snacks, Niblet and Wookie.
Permar has embraced his furry friends and their antics, and has created a mini TV set for them in his garden, complete with plants, a pond and toy ducks. He also gave them signs for their primary and secondary dens, and tiny picnic tables to enjoy their meals. Permar posts videos of the groundhogs on Instagram and YouTube, where they have over hundreds of thousands followers and subscribers respectively. He also sells merchandise featuring Chunk and his family.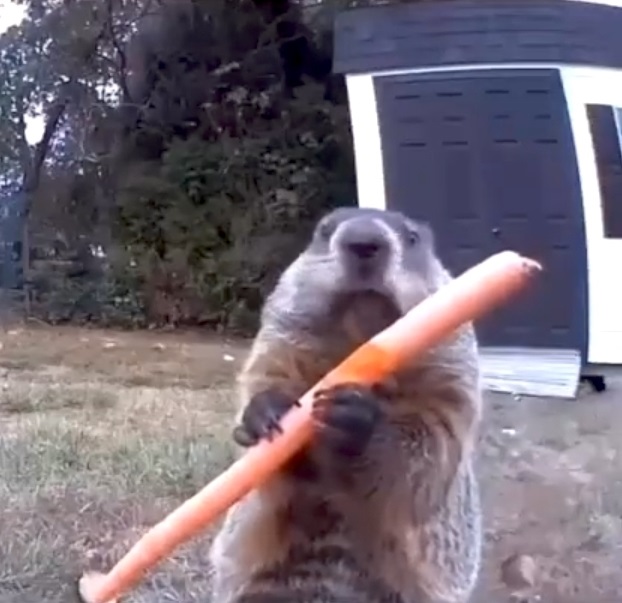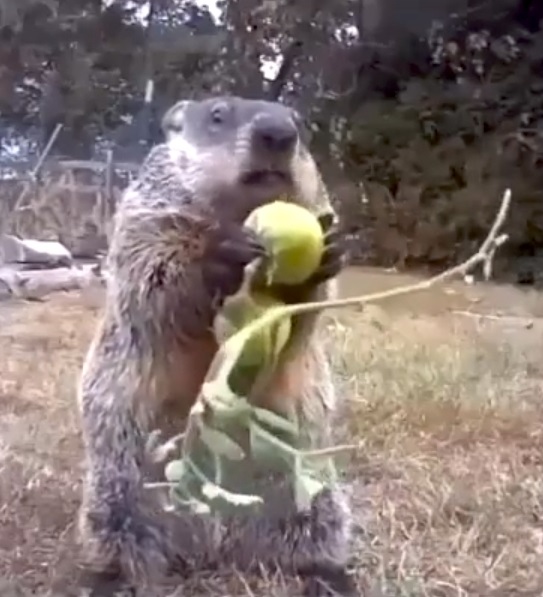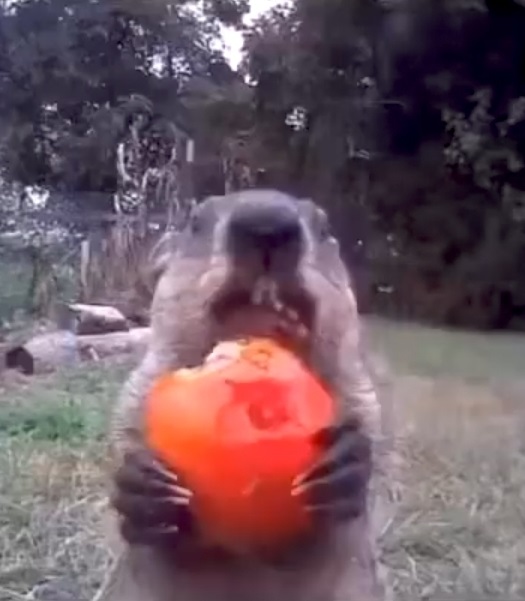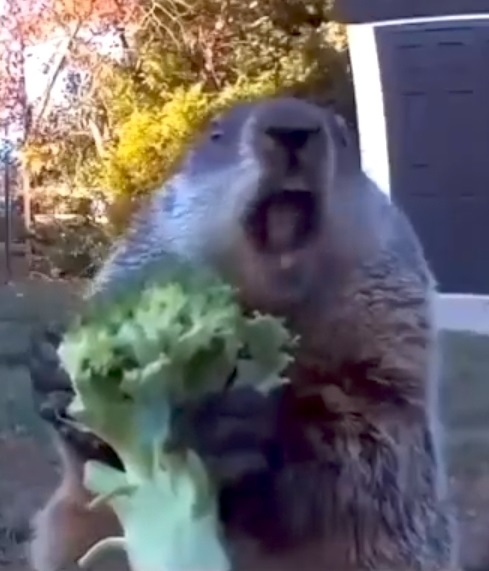 The groundhogs have become a global phenomenon, as people tune in to watch them eat apples, carrots, celery, squash and other treats. They also show off their personalities and dance moves, sometimes set to music. Permar says that Chunk fans are some of the most amazing fans, who love wildlife and gardening. He also says that his videos make people happy and laugh, especially during these challenging times.
Chunk the groundhog has proven that he is not just a veggie thief, but also a star. He has made his mark on the internet, and on Permar's garden. As Permar says, "all groundhogs are welcome here" .