Santa Claus Trips and Falls Hard on Live TV during Hawks vs Jazz Game.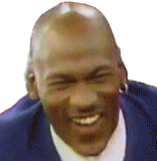 Santa took a stumble during Hawks game, and hit the hardwood pretty hard. Santa Claus may have had one too many cups of Egg Nog before the Christmas holidays.
The incident happened during a timeout, catching the attention of the entire arena. Even the Hawks who were discussing important team strategy in a timeout, had to take a second to see what had just happened.
You could tell Santa Claus was embarrassed as he slowly got up with help of the arena staff. To be fair Santa Claus doesn't come to basketball games very often so maybe he wasn't using to walking around the hardwood in his Santa boots.
Let's hope Santa had a designated driver for his sleigh on the way home.