Emotionally Hurt ASAP Rocky Responds to his $ex Tape Leak and People Clowning his Stroke Game.
ASAP Rocky has finally responded to his $ex Tape leaking and people clowning his stroke game. The response sounds like that of man who's feelings have been hurt. Here was his full statement,
MY P**** AND I WOKE UP 2 THE ALARMING DISTURBANCE OF A VIDEO CLIP 2DAY .AS HIS DEFENSE ATTORNEY WE'RE PREPARED 2 DENY ANY SLOW STROKES OR LACK OF KILLIN THE P**** .A LONG LIST OF SATISFIED WOMEN CAN ATTEST TOO. BUT THE REAL PUNCHLINE IS SEEING PPL WHO NEVER F***** HIM RATE HIM.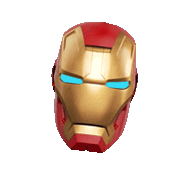 You can just sense the emotional hurt in his statement. It also sounds like the message of someone who may have leaked the tape themselves for publicit.
The jokes won't stop now, since the people clowning know they are getting to him.
Author: JordanThrilla