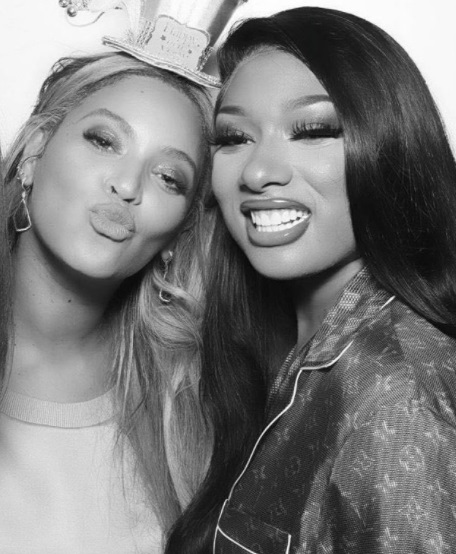 Twitter reacted to Beyonce's OnlyFans mention, and Beyonce rapping verses on "Savage Remix" with Megan Thee Stallion. Fans reactions to Beyonce rapping was mostly of astonishment, since you rarely hear her spitting bars. When Beyonce mentioned OnlyFans, it took it a step further for fans.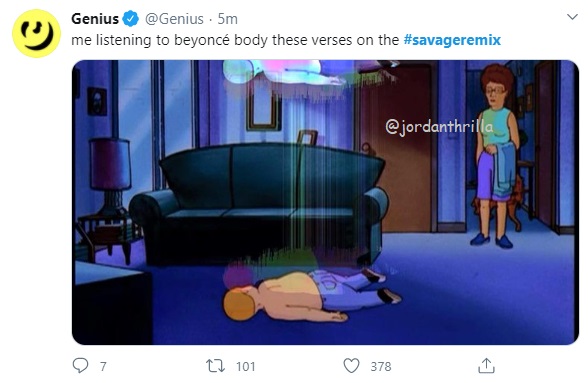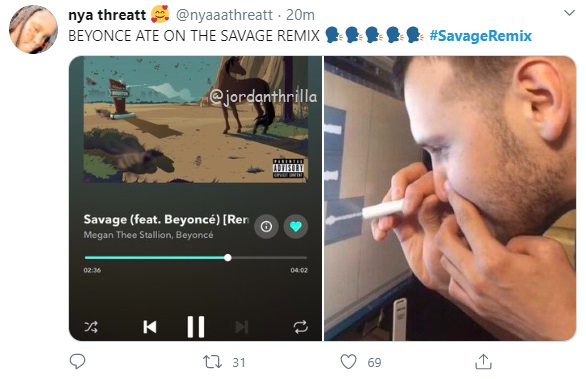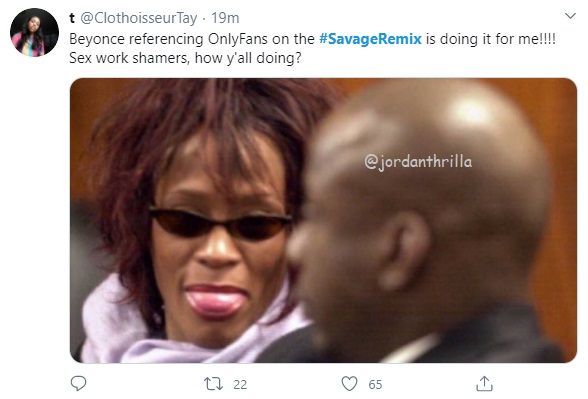 Widely known as the queen of RnB, Beyonce rapping on Savage Remix has fans calling her the new queen of rap. When you listen to the song, you'll see that Beyonce's verses on "Savage Remix" have bars for days. Beyonce's OnlyFans line seemed to be meant as a form of female empowerment.
Beyonce out did Megan Thee Stallion on her own track, who is an actual rapper. Who knows maybe Jay Z ghostwrote her Beyonce verses on Savage Remix. Jay Z has to be proud of Beyonce's rapping skills, and fans reactions show they are seeing the skill too.
Author: JordanThrilla