It's well known that some gangsters in Chicago are as ruthless can be when it comes to beef with their opps. We've all seen things from Chicago gangsters making music videos at the grave of their dead enemy, to crashing the funeral of a dead enemy just to steal their casket. Now it seems even the children of their enemies are no longer off limits.
Chicago Gangster Throws Enemy's Son in Trash Can in Viral Video
A viral video allegedly shows as Chicago goon throwing his enemy's son into a trash can on Instagram live with a caption saying, "Caught the opps' son I had to violate". The photo showed his enemy's son covered in garbage crying out in sorrow. To make things worse the Chicago gangster added another caption saying "Hell is hot" with laughing emojis.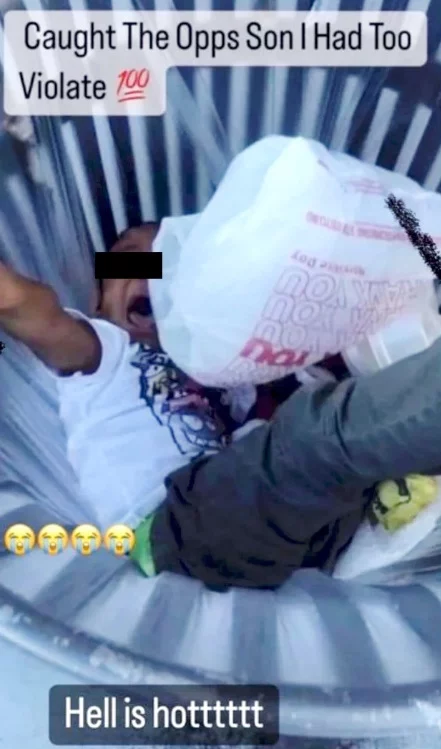 It doesn't take a rocket science to guess that doing something like this to the kid of your enemy probably won't end peacefully.
If there were any boundaries in their street beef it was probably crossed in that moment. That seems like the epitome of telling your enemy you want all the smoke, and aren't scared of any consequences.