Have you ever wondered if compressed air can be used to remove flooring? A video that shows a man using compressed air to remove a section of kitchen floor has gone viral on social media, surprising many viewers who did not know that this method was possible.
How Did a Man Use Compressed Air to Removing Flooring?
In the footage, the man sticks a compressed air gun into a small gap between the tiles and the wooden subfloor, by creating a small hole in the tiles. He then pulls the trigger, and the floor rises and expands like a balloon as the air pushes it off the subfloor. The video ends before showing what happens next, leaving the viewers in suspense and curiosity.
According to experts, compressed air can be used to remove flooring that is glued or nailed to the subfloor, as long as there is enough space for the air to enter and lift the flooring. However, this method is not recommended for DIY enthusiasts, as it can be dangerous and damage the flooring and the subfloor. Compressed air can also cause noise and dust pollution, and may not work for all types of flooring materials.
Remove flooring with compressed air
Doesn't the floor look like one of those checkered 3D hills from the Sonic game?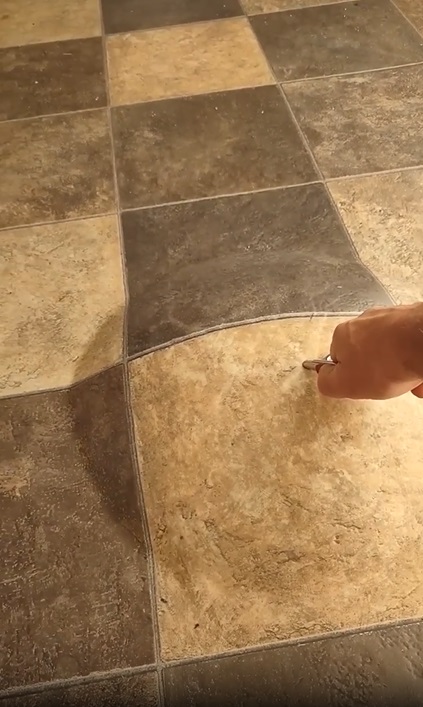 The video has sparked a lot of reactions on social media, with some users praising the man for his creativity and skill. Some users also expressed their interest in trying this method themselves, while others asked for a follow-up video to see the final result.
The method seems cool, but also seems like something that only a professional should try. What happens if the floor explodes like a balloon from all the air pressure?