Devin Haney is dating Lira Galore who is Rick Ross's ex fiancé, and people on social media are worried. People reacted to Devin Haney dating Lira Galore by calling her the new Blac Chyna. They were trying to convey how much trouble Devin Haney might be in, and calling Lira Galore washed up.
Devin Haney dated Blac Chyna in the past, but's its still surprising he's dating Lira Galore.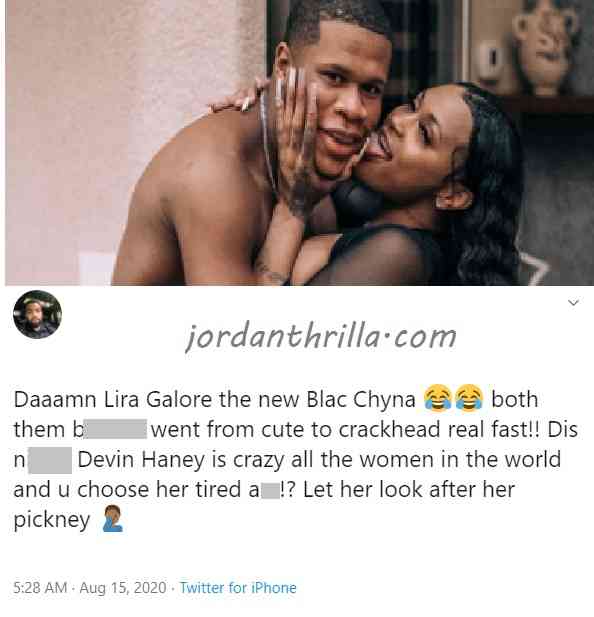 He's one of the best young boxers in the business. His work ethic had him training with legends like Floyd Mayweather. At the moment he is undefeated at 24-0.
Hopefully Devin Haney dating Lira Galore doesn't derail his career, especially with knowing what happened between her and Rick Ross.
Congratulations to Devin Haney and Lira Galore on the new found love.
Author: JordanThrilla