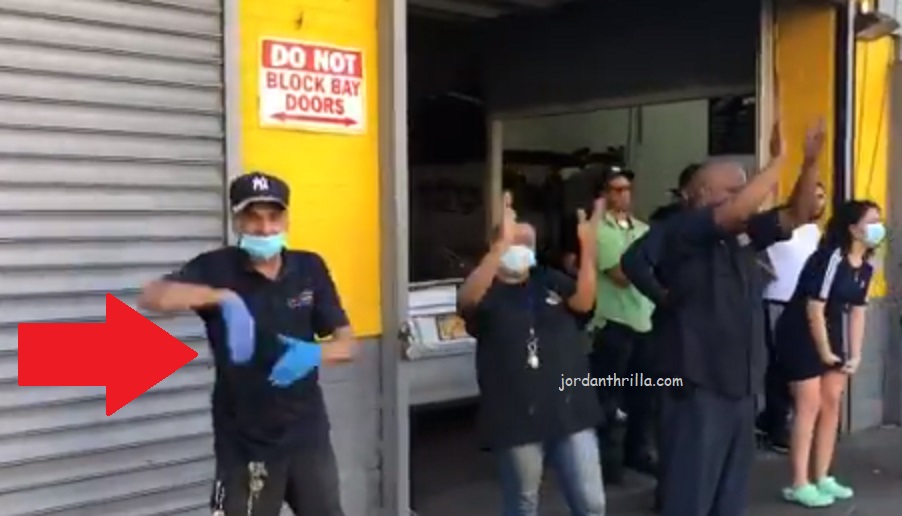 Auto shop workers cheered on George Floyd protesters marching through Brooklyn in a viral video. One of the Brooklyn auto shop workers grabbed his armpits at the protesters as they marched by the mechanic shop. They were all doing different gestures to cheer on and uplift the peaceful crowd of protesters.

Some of the auto shop workers waved at the protesters, while others gave a thumbs up. One of the workers was just looking on in awe at the amount of people of all races in the crowd of protesters. As we mentioned earlier one of the mechanics grabbed his armpits in what looked to be a positive gesture.
This was a historical moment you will probably see in documentaries of this era years from now.
Author: JordanThrilla