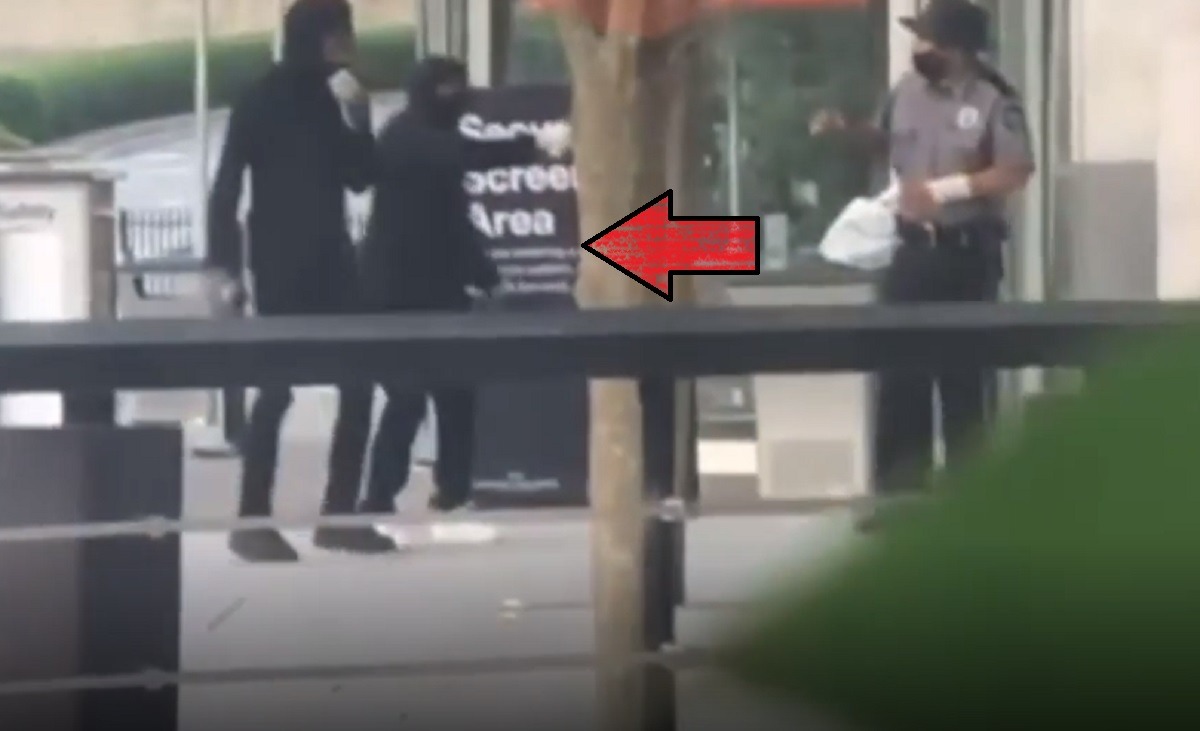 Two 15 year old kids who shot a security guard at Lenox Square Mall in front of an Apple Store in a viral video have been captured by Atlanta police. The brazen incident, which took place in broad daylight shows the security guard trying to negotiate with two teens before they open fire shooting him in his chest. The two teenagers were wearing black hoodies, black pants, white gloves, and partial face coverings. The security guard is listed in critical condition.
According to reports the two teenage suspects are a boy and girl. After the shooting they hid at a nearby Westin Hotel, but were quickly apprehended by police. The motive for the shooting is still unknown, and based on the footage the security guard didn't seem to provoke them in anyway. In fact it appears he was trying to walk away before they cornered and shot him.
This was the scene after the shooting when police and medical personnel arrived.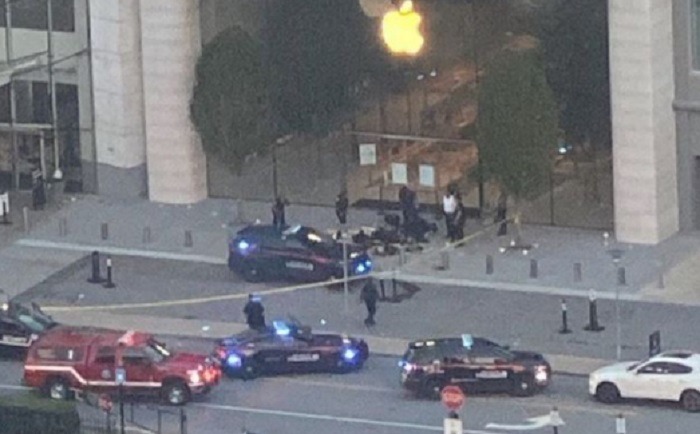 As incidents like this continue to happen the debate for gun control rages on. Could strengthening the laws around who is able to purchase a firearm really stop situations like this from happening? No one knows for sure, but that's the issue too. Why not make a change to the current laws, and see if it helps?
Hopefully the Lenox mall security guard can pull through.
Author: JordanThrilla Staff