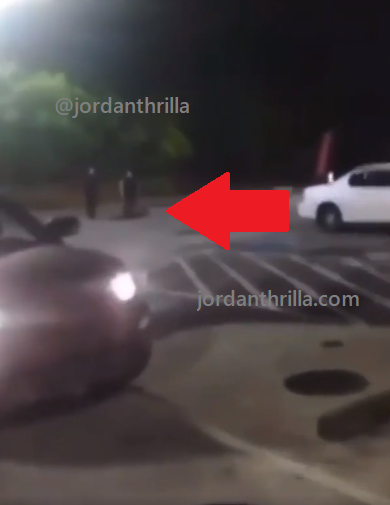 The Atlanta Wendy's drive-thru police shooting of Rayshard Brooks is going viral. The person recording the video said the Atlanta cops shot a drunk

Rayshard Brooks

after talking to him for 20 minutes. Within that time frame a "struggle" allegedly took place which ended up with Rayshard Brooks running from cops with their taser.
The police officers say they fired upon when he aimed the taser at them. Where things get sketchy is footage allegedly showing the police shot Rayshard Brooks in the back while he was running away.
The ATL cops can be seen standing over the his body as horrified customers at the Wendy's looked on.

The Atlanta cops shooting an unarmed black man at Wendy's drive thru is not going to sit right with a lot of people, including government officials. On the other hand, people are also going to bring up

Rayshard Brooks allegedly resisting arrest, and stealing a taser from the cops before the shooting took place.
With all the controversies surrounding police and racial injustice, this is sure to start more protests in Georgia. There could possibly even be people protesting the protesters this time around.
Update: That same Wendy's is now on fire.
Author: JordanThrilla