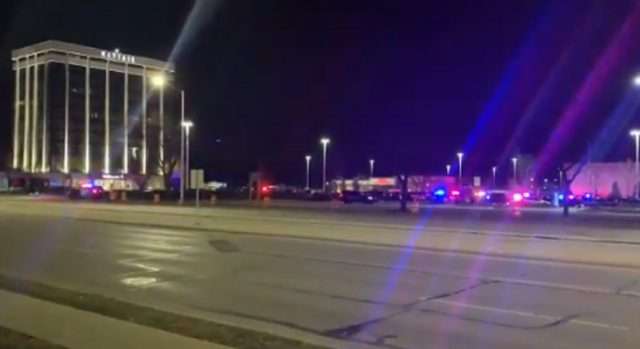 A mass shooting at Mayfair Mall in Wauwatosa, Wisconsin has left 8 people in serious condition, and the shooter is still on the loose. Police arrived to a horrific scene of 7 adults and one young adult suffering from shooting injuries. The shooter is described as a white man in 20s to 30s.
Viral footage showed a mass amount of police cars near the front entrance of Mayfair Mall.
When you see the massive police presence in the footage, it's hard to believe the Mayfair Mall shooter was able to get away. The only way it seems possible is if the suspect was likely gone before any police arrived, after somehow slipping by the Mall Security. There's also a chance the shooter escaped by "blending in" with the crowd at the Mall.
No other escape scenario seems plausible at the moment, unless the police made a huge mistake when engaging the Mayfair Mall shooter.
The condition of the 8 victims is unknown, but there were no death's reported at the moment. This is a very scary situation for the people of Wauwatosa, Wisconsin. Story is still developing.
Author: JordanThrilla