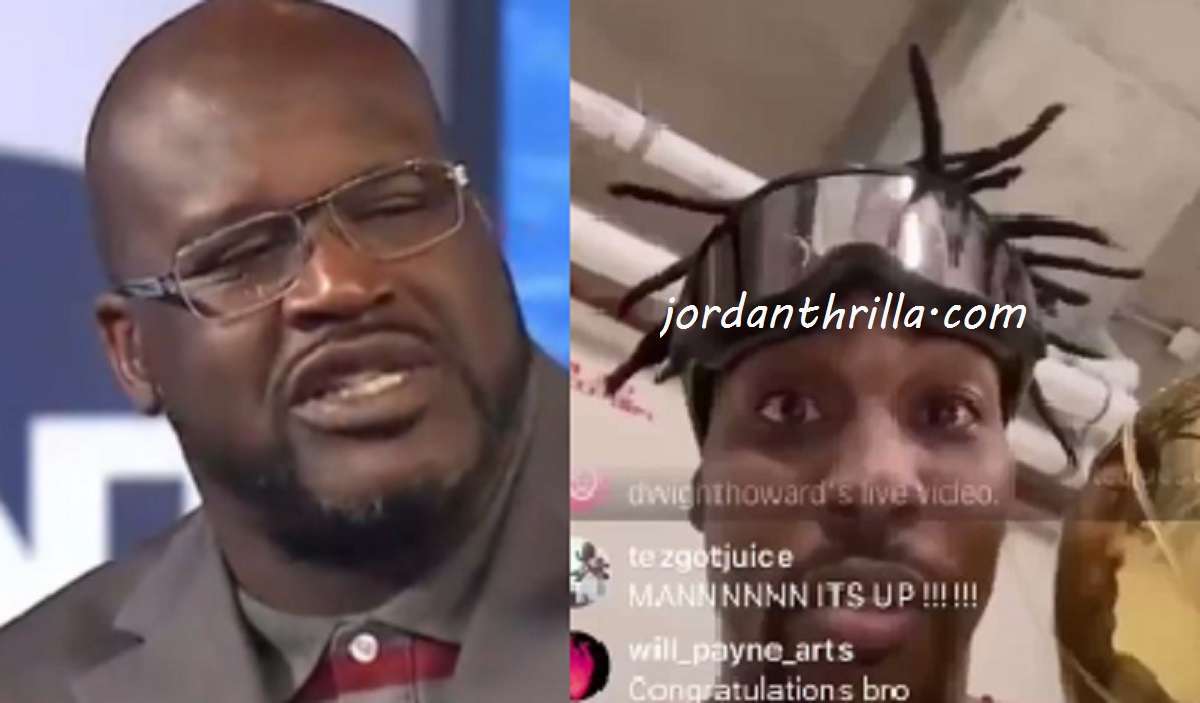 Is Shaq's disrespectful rant the reason Dwight Howard left Lakers for the Sixers? When news broke that Dwight Howard signed a veteran minimum contract with the Sixers after turning down an identical contract offer from the Lakers, people were left wondering what happened.
The reason Dwight Howard left the Lakers may have been a viral rant where Shaq cursed out Dwight Howard for Celebrating Lakers Championship too much on social media.
During the rant in question, Shaq dissed Dwight Howard for posting too many videos about his Lakers championship saying, "Post one picture and sit your a** down…Shut yo a** up. You ain't do nothing". In the playoffs Dwight Howard averaged 6 ppg and 5 rpg in 15 minutes per game.
Take a listen.

That Shaq rant may have made Dwight Howard feel "unappreciated" in LA all over again. Shaq was basically telling Dwight that his time with Lakers last season was worthless. Dwight was probably shocked to see a Lakers legend like Shaq that plays his same position still had no respect for him after all the effort he gave in the playoffs when given minutes last season.
In that moment Dwight Howard probably made the decision that Lakers would never be a "home" for him, even after helping them win a ring.
When we first heard Shaq cursing out Dwight Howard and belittling his Lakers Championship journey back in October, we immediately thought that comments might destroy Dwight Howard mentally going into next season, given how sensitive he is about criticism. We also wondered if Dwight Howard would ever directly respond to those comments.
In our opinion Dwight Howard leaving Lakers to join Sixers was his direct response to Shaq disrespecting him. In essence we believe Shaq ran Dwight Howard out of LA, although he probably didn't mean to.
Author: JordanThrilla