Russell Westbrook just played his worst game ever in Game 6, and I think we know why. Our Conspiracy Theory Russell Westbrook threw Game 6 to help Thunder beat Rockets and force a Game 7 has ample evidence. We all know Westbrook was very loyal to OKC, he just couldn't be the one to send them home.
Take a look evidence behind the Russell Westbrook Threw Game 6 vs Thunder Conspiracy Theory.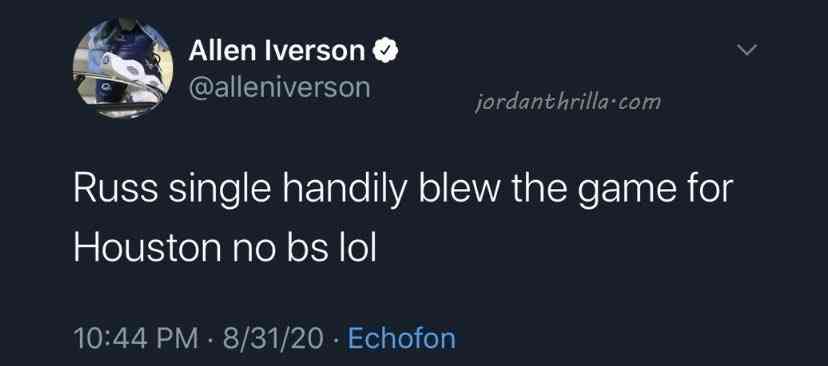 A few days ago we predicted the Thunder vs Rockets series would go to Game 7 as you can see in the tweet above from August 29. We just didn't know that Russell Westbrook throwing Game 6 to make Thunder beat Rockets would be the reason why.
Don't forget those clutch shots from Chris Paul down the stretch too of course.
How ironic it will be if Rockets get sent home by the player they traded in Game 7. The Impostor Behind the Beard would finally be revealed.
Author: JordanThrilla