There is an active shooter at Galleria Mall in Dallas Texas. Reports say people have been shot inside Nordstrom. One person has been confirmed shot and police are still looking for the shooter.
Posts where seen around twitter from people inside Galleria Mall as the Active Shooter was firing bullets.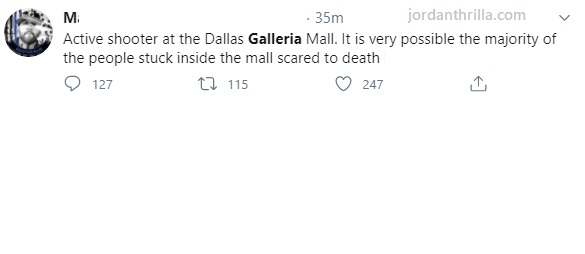 Pray for all the people at Galleria Mall. This active shooter situation is as dangerous as it gets since police haven't been able to capture the person yet.
Author: JordanThrilla