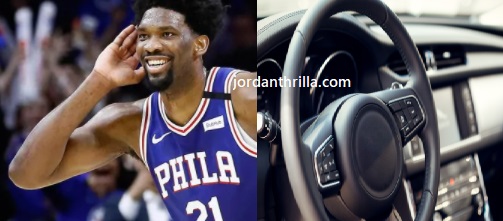 It's official, Joel Embiid got his driver license. He's been in america for 9 years, but this is the first time Joel Embiid took the driver's license test. He made the announcement on twitter, and then asked fans what kind of car he should splurge on. Check it out.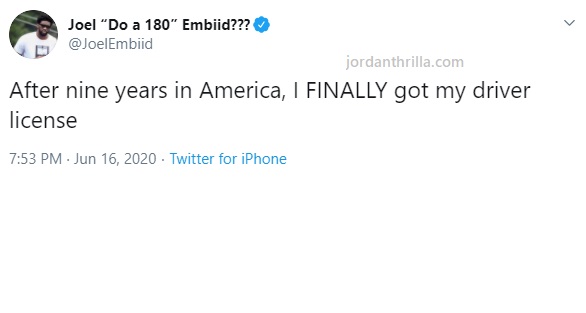 Congratulations to Joel Embiid for finally getting his driver's license. Even during the NBA hiatus he is still accomplishing major things. The sky is the limit for Joel Embiid now.
This could be the moment that sparks Sixers to have a miracle run to the finals. Even if he doesn't win a championship this season, Joel Embiid can say he got his driver license.
Author: JordanThrilla