Does Snoop Dogg have a full time blunt roller? According to a new report, Snoop Dogg has a full time blunt roller he pays 40K to 50K per year. Snoop Dogg's personal blunt roller knows him so well, that he automatically knows when is the perfect time to bring him a new blunt to smoke.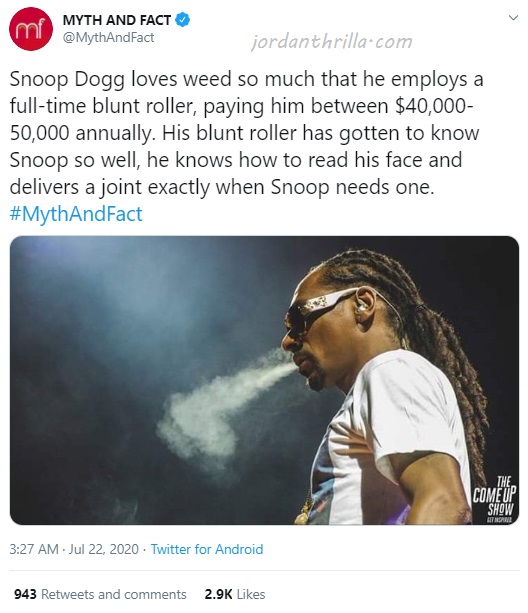 There no details on whether Snoop Dogg gives his personal blunt roller employment benefits such has healthcare. Can you imagine making $50,000 a year just to roll blunts for Snoop Dogg? Since Snoop Dogg brings his full time blunt roller everywhere he goes, he's getting free travel too.
They say most rappers who smoke have a "carrier", now there's a possibility Snoop Dogg took a step further and hired a full time blunt roller.
Author: JordanThrilla