Josh Gordon's lawyer claims his brother dying caused him to use drugs again. The statement was released shortly after news broke that Josh Gordon was applying for reinstatement from his indefinite suspension.

Tom Pelissero confirmed that Josh Gordon's lawyer sent him information regarding his brothers death being the cause behind his lapse back into drug use.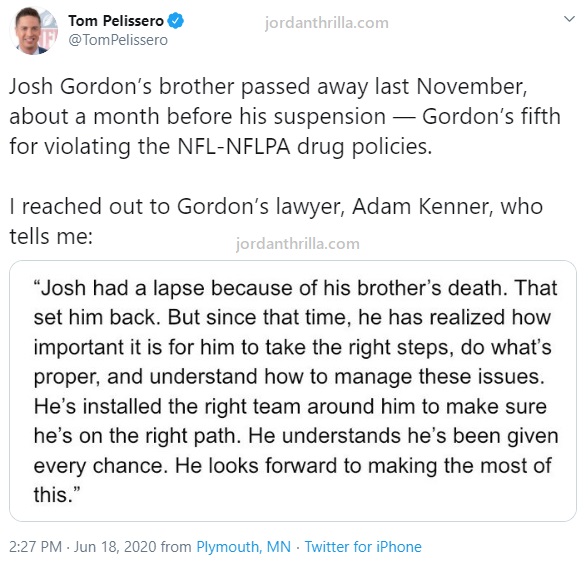 According to the statement from Josh Gordon's lawyer, he has now learned how to cope with emotional situations like his brother's death without the use of illicit drugs. As we know Josh Gordon had an impressive short run in Seattle making some of the most spectacular catches seen all of last season.
Let's hope the young man can stay on track he's only 29. Josh Gordon coping with the death of his brother must of been tough, so hopefully NFL gives him another chance.
Author: JordanThrilla