LaMelo Ball is already changing the culture of his new NBA Team. LaMelo Ball's alley oop passing turned Charlotte Hornets into Lob City during their preseason rematch with the Raptors.
In a game where LaMelo scored his first NBA points, his passing is so insane it continues to overshadow any scoring he does. LaMelo makes passing cooler than scoring.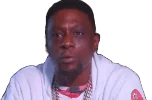 The way LaMelo Ball throws lob passes just seems so effortless. One of those alley oops was with his left hand, which is even tougher for a right handed player to do.
At the moment LaMelo has 9 points on 3/7 shooting, 3 rebounds, 2 assists, and 1 steal. He does it all on the floor. It's possible the Pistons betraying Gelo Ball gave him some extra motivation to dominate this season.
The Lamelo Ball Hornets is Lob City now.
Author: JordanThrilla