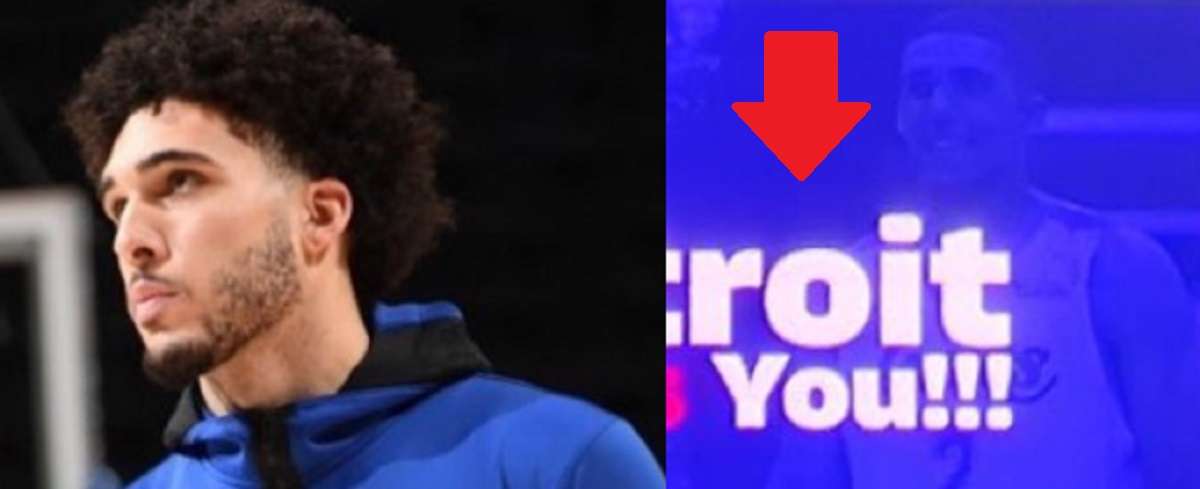 The city of Detroit may be guilty of leading LiAngelo Ball on with false comfort. It appears the City of Detroit tricked Lavar Ball with a Gelo Ball Billboard a few days before Pistons cut Gelo Ball. With that potentially cold act, history was unintentionally made in that Gelo Ball is the first Pistons player ever to have a billboard without ever playing a single minute.
The LiAngelo Ball billboard had a statement saying "Gelo Detroit Loves You" with a picture of him in a Pistons jersey. It appears that was fake love, because Detroit Pistons waived LiAngelo Ball without even giving him a real chance.
Liangelo Ball: "I'm excited to be apart of the Pistons i'm ready to work hard"

The Pistons: pic.twitter.com/jVuxqFOKJN

— Aldo (@Aldooc_) December 14, 2020
LiAngelo Ball's NBA "career" pic.twitter.com/gkRhsBrdmR

— PointGod ➐ (@Point_God_11) December 14, 2020

Everyone was rooting for LiAngelo Ball to succeed. His situation was seen by many as the true middle child underdog story. Pistons cutting Liangelo Ball shattered those thoughts ending his NBA career before it even started. LiAngelo Ball was an NBA player for a total of 11 days.
The Gelo Ball billboard is a part of Detroit history now. The only player to ever wear a Pistons jersey and get a team billboard without actually playing is LiAngelo Ball. That's the star power in full affect that Lavar Ball always talks about.
Author: JordanThrilla