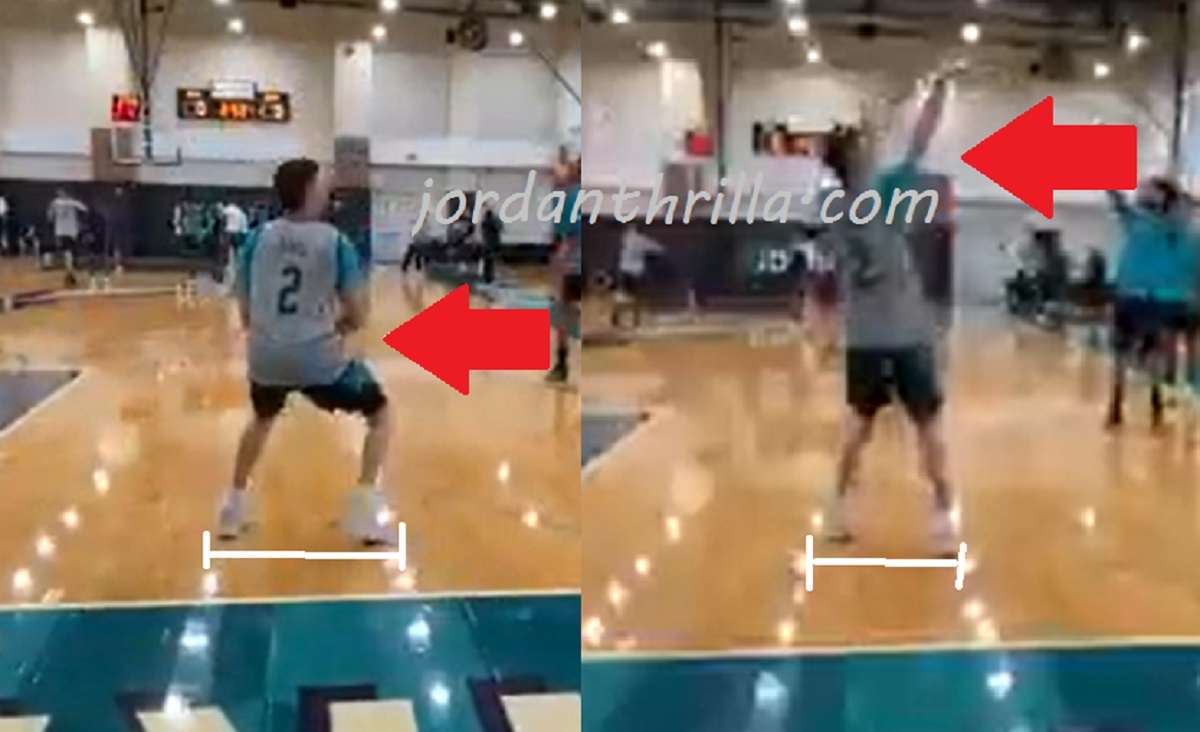 He has only been in the NBA for a few weeks, but Melo Ball has already transformed his shot. LaMelo Ball's new jump shooting form in Hornets first practice video is going viral.
It appears LaMelo Ball has changed all the mechanics of his shot, except the height from which he gathers the ball to shoot. He now has a complete set shot with a late flick of the wrist, which makes sense since he hits back rim on most of his misses. The speed of his release has increased substantially, which will help save his low release point from getting blocked. If you look closely his feet are now much further apart when he gathers to shoot, which will increase his balance.
Take a look at the how easily the ball goes through the net with LaMelo Ball's new shooting form.

It will be interesting to see if LaMelo Ball's new jump shot form will work during actual game action. Often times players resort back to their natural instincts when having to think fast during games, which can make the old flaws reappear again.
The great thing about LaMelo is that even without a consistent jumpshot he's so crafty offensively that he can still score efficiently. He's the type of player that will hit you with a mid range floater from beyond the free throw line, instead of a midrange jump shot. Him developing a consistent shot will truly make him unstoppable offensively, and that much harder to guard at 6ft 7in.
LaMelo Ball might change the negative aura surrounding Michael Jordan draft picks. The Legend of the Lavar Ball lineage continues to grow.
Author: JordanThrilla