Mo Speights is very salty about Lebron getting his 4th ring, and he let it be known on twitter. Marreese Speights dissed Lebron James then made his twitter private after backlash. Mo Speights posted a meme saying "Back then, we used celebrate threepeats. Now kids are out there celebrating four titles in ten tries".
The meme included a picture of Kobe Bryant and Michael Jordan holding their Third championship trophy. Marreese Speights wasn't confident enough to stand behind his words about Lebron's 4th ring.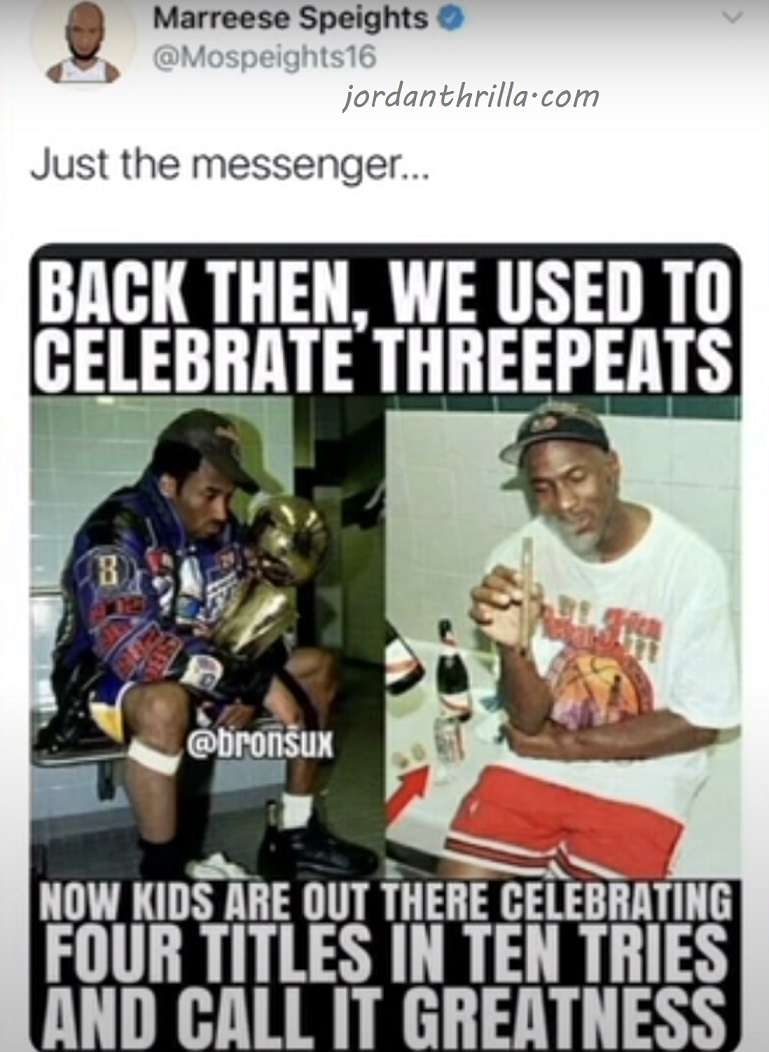 So many things are wrong with this meme Mo Speights dissed Lebron with. First off, how can you downplay someone making the NBA Finals for an entire decade? The only year Lebron hasn't been in the Finals is the year he injured his groin.
Secondly, Mo Speights was part of the Golden State Warriors team that lost a 3-1 lead to Lebron in the Finals. That was quite literally the hardest championship ever won, and is worth a threepeat.
Thirdly, no disrespect to Kobe, but he accomplished a threepeat playing sidekick to the most dominate force of all time Shaq, who was playing during a time when talented centers were at an all time low.
When Marreese Speights made his twitter private, it was a sign that he knew he messed up. Perhaps the memory of Lebron destroying the Warriors dynasty in 2016, and making them run to get Durant still stings his mental.
Author: JordanThrilla