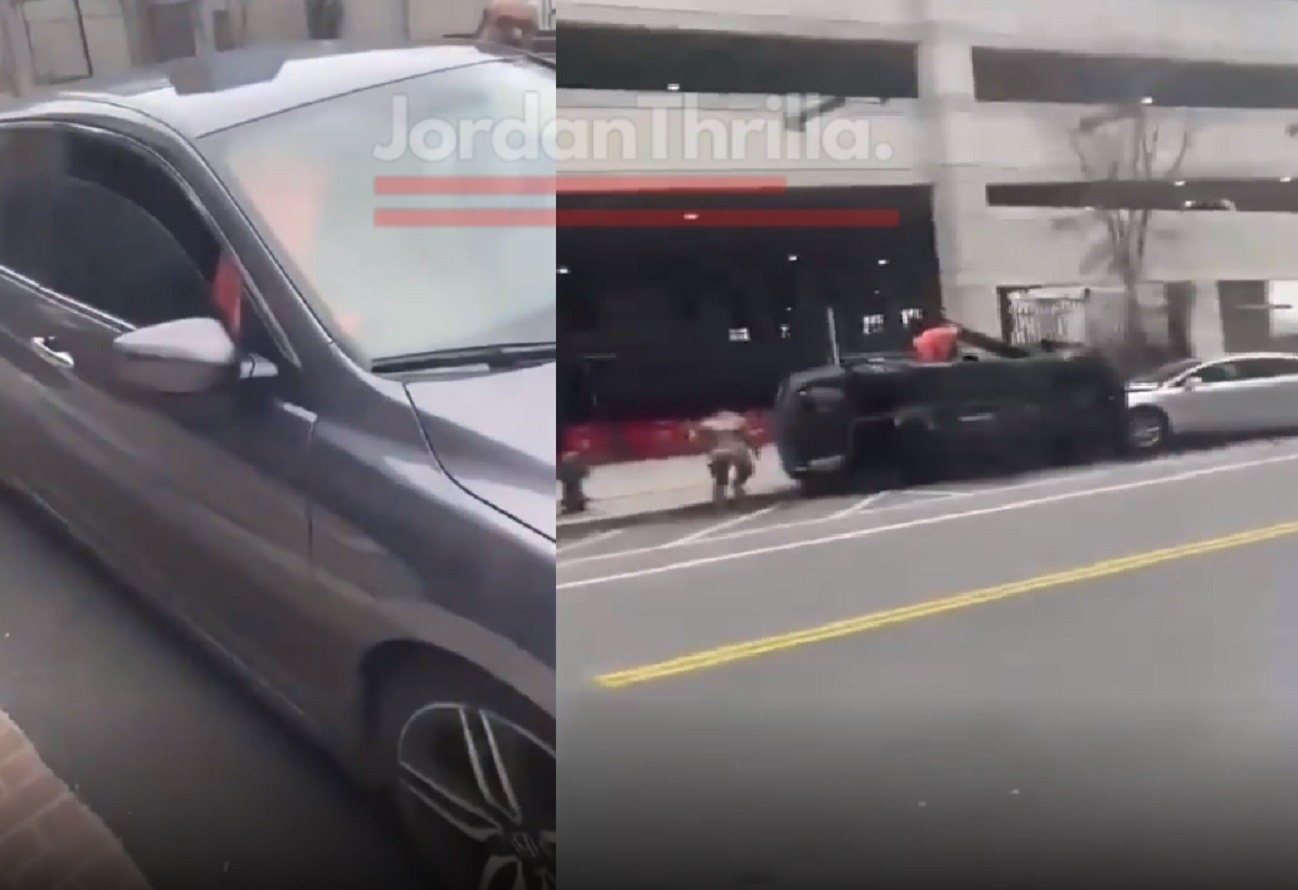 The two girls who killed an Uber Eats Drive in D.C. reached a plea deal today, and strangely it has sparked Illuminati 666 Devil Conspiracy Theories. The two girls were charged with the murder and carjacking of a Pakistani immigrant after they killed him while stealing his car.
The man died as he clung to the driver side door as they sped off. The viral video of incident showed the two girls age 13 and 15 showed no remorse when they got out the car and saw the mans body lying on the street motionless. In fact one of the girls walked right past his body and said, "my phone is still in the car". One of these girls was charged with carjacking in the past before this crime, yet they were still able to get a plea deal.
Details of the Plea Deal
The plea deal agreed upon by prosecutors guarantees these two young criminals will not be held in any form past the age of 21, and won't do anytime in a prison facility. Considering the severity of the crime it's almost unbelievable that they were able to be granted such an outcome from this ordeal, especially considering one of the girls committed a carjacking before.
How an Illuminati 666 Devil Conspiracy Theories Are Connected to 2 Girls Who Killed Uber Eats Drive Getting a Plea Deal
Conspiracy Theorists are probably reaching with this one, but the victim whose name is Mohammad Anwar was age 66. People are related his age to Illuminati number "666". The fact that these 2 girls got a plea deal seems so crazy, that people believe the Illuminati had to be involved in some way. In essence they believe this may have been an Illuminati sacrifice happening right before our very eyes, and the plea deal was actually a deal with the devil.
Sounds crazy we know, but these 2 girls getting a plea deal is even crazier.
RIP Mohammad Anwar, and pray for his family through this tough time.
Author: JordanThrilla Staff