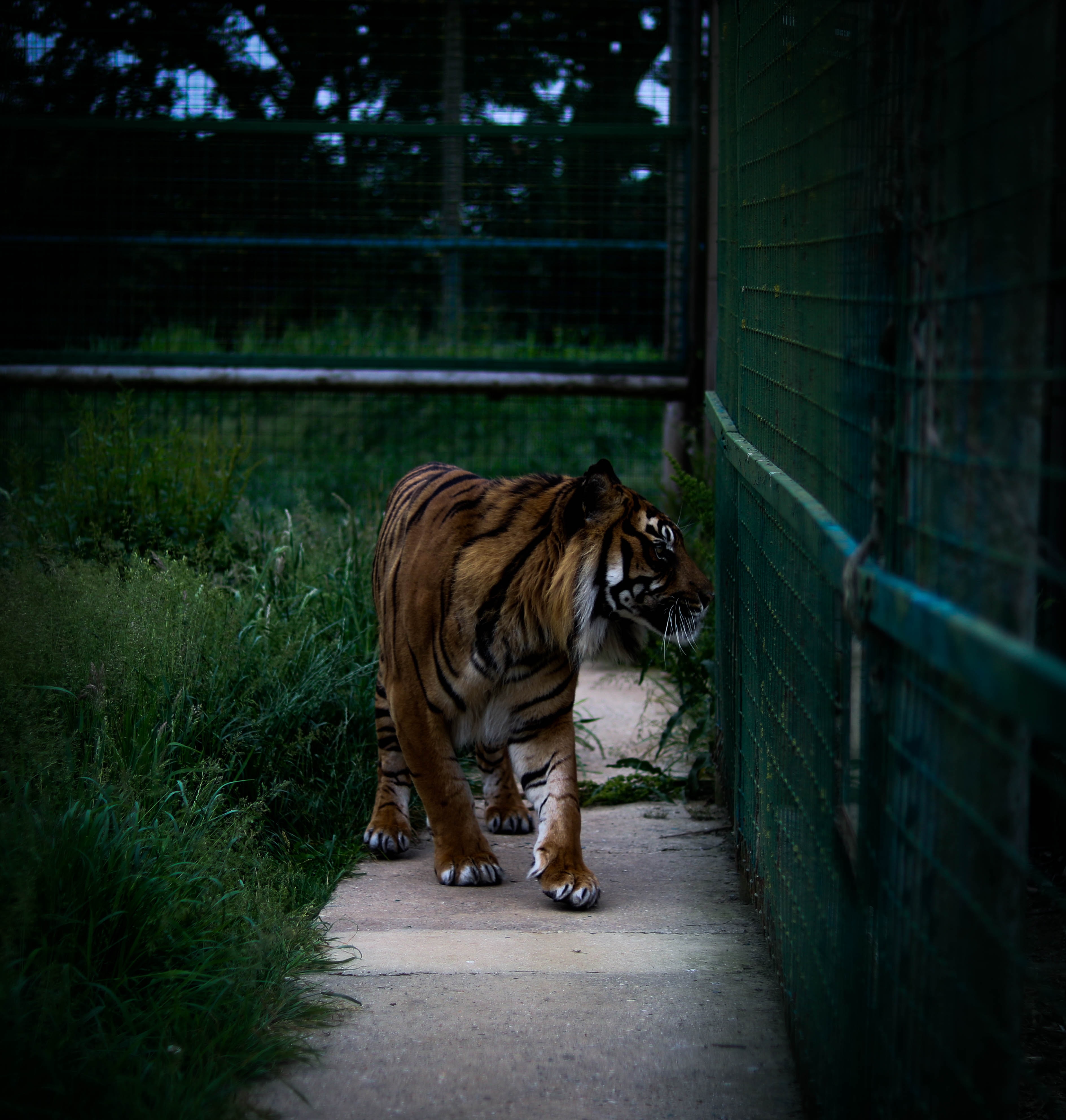 A tiger has escaped from the zoo in Oakland California near George Floyd protesters. An Alameda County Sheriff sent out an alert that a tiger was on the loose near Oakland zoo. Reports say there are George Floyd protesters in vicinity of 98th Ave at Golf Links where the tiger is believed to be roaming free.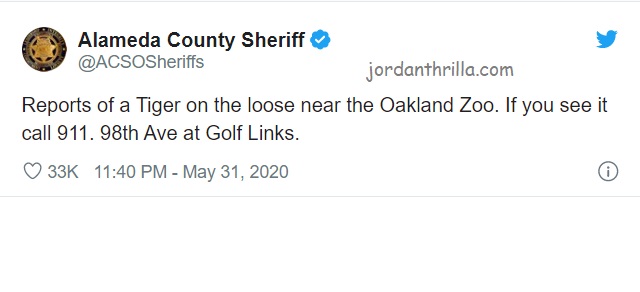 What immediately came to our minds when we heard the news was the video of the tiger chasing the motorcycle in India. This is a very dangerous situation for the city of Oakland. With the amount of people outside protesting, a tiger escaping from Oakland Zoo is the last thing you want to hear happened.
Hopefully the city officials can locate the tiger on the loose in Oakland before it harms anyone.
Author: JordanThrilla