50 Cent leaked a text conversation with Will Smith talking about Jada Pinkett and August Alsina hooking up. During the conversation 50 Cent questions Will Smith allowing Jada Pinkett to disrespect him on live tv. The text conversation ends with an angry Will Smith saying "F*** you 50". A confused 50 Cent responds saying "wait what I do".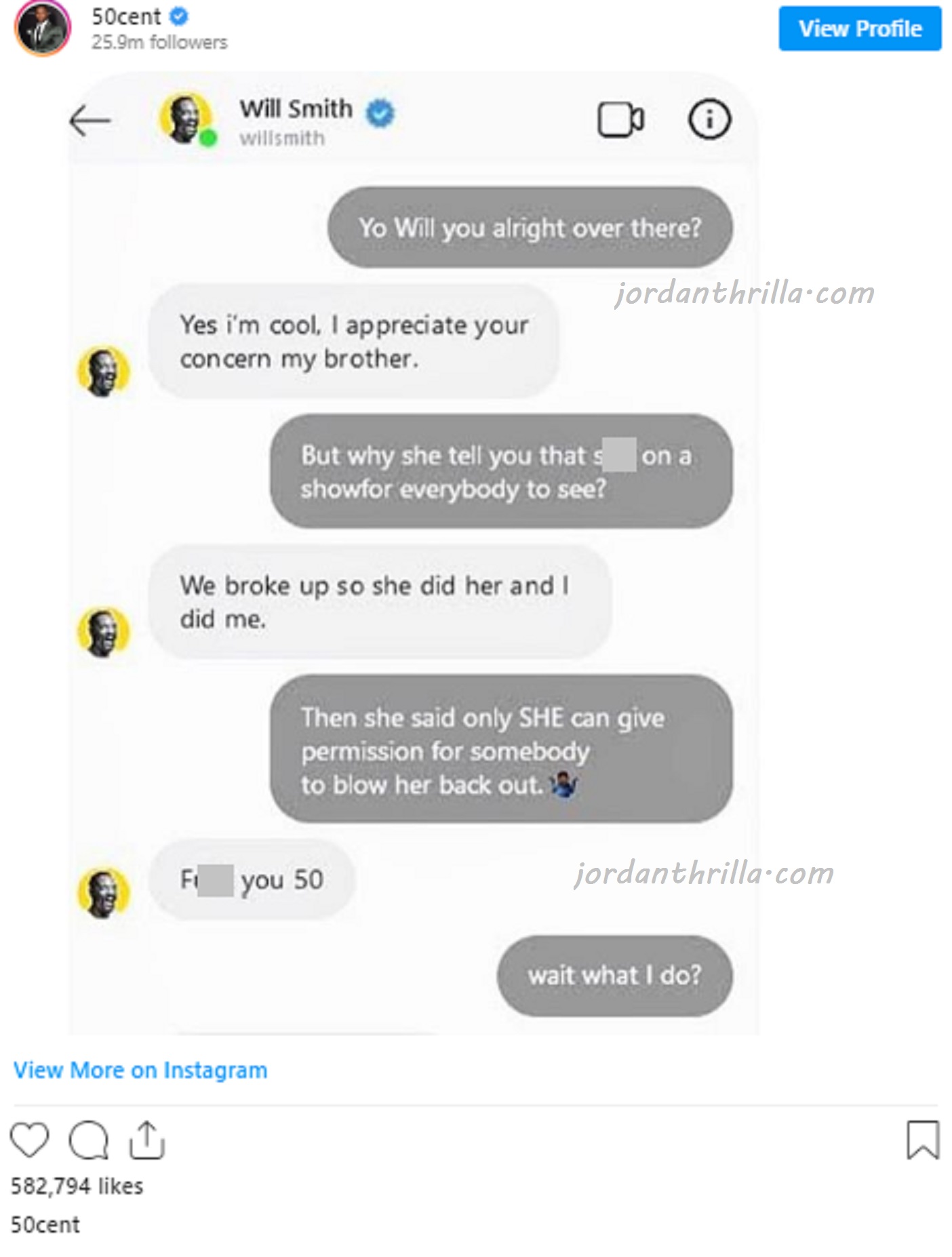 50 Cent remains the hip hop king of making people mad on purpose, and it seemed Will Smith was his target this time. We all saw the emotional pain in Will Smith's eyes during the red table talk, 50 Cent didn't need to rub it in.
The one question you have to ask, does 50 Cent leaking his text conversation with Will Smith about Jada Pinkett make him snitch?
Author: JordanThrilla