Cam Newton is the undisputed king of fashion in the NFL, so it's not surprising his hair is viral. Cam Newton's hair looking like Cynthia Pickles from Rugrats during Patriots vs Seahawks is going viral. After taking off his helmet, Cam Newton's hair was stuck in the same position as Cynthia's hair on Rugrats.
It was not how his hair normally was, rather it was his helmet that made it seem like Cam Newton was the real life Cynthia Pickles in that moment. Take a look at the funny moment.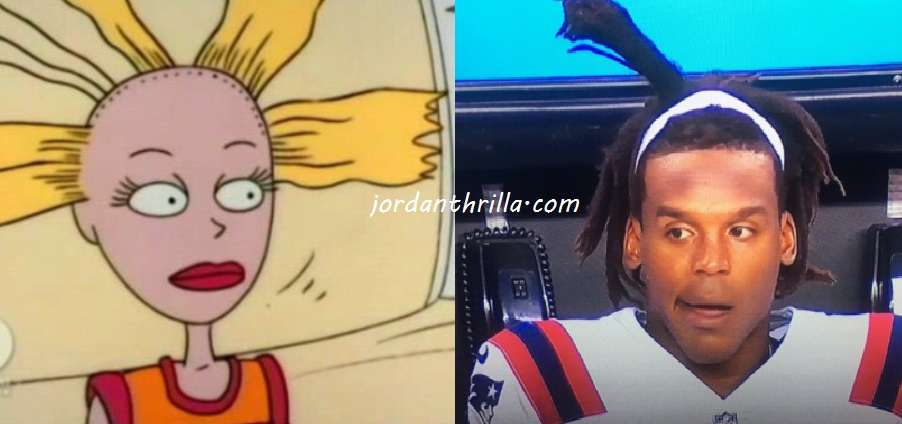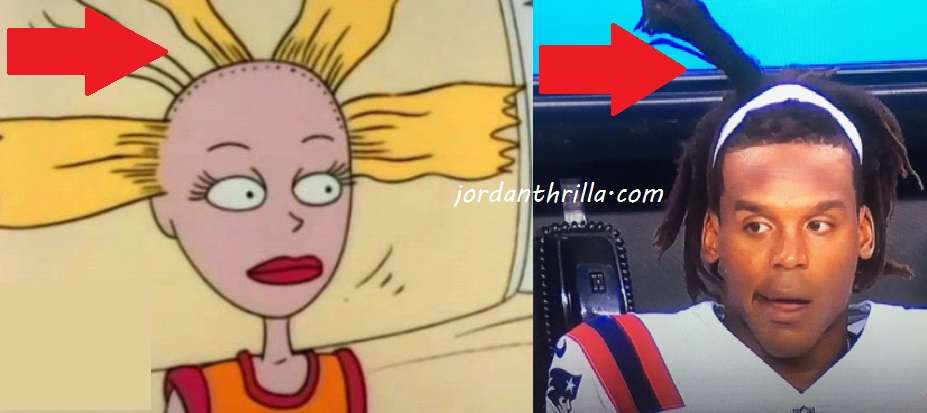 Cam Newton is probably the only NFL player that could confidently wear the Cynthia Pickles look. The blue tv screen in the background made his hair standout even more in that moment.
Perhaps Cam Newton was looking like Cynthia Pickles with his hair to pay homage, that was a staple Nickelodeon cartoon during the time he was growing up.
Cam Newton had a career high 397 passing yards today, so maybe he needs to do the Cynthia Pickles Rugrats look more often.
Author: JordanThrilla