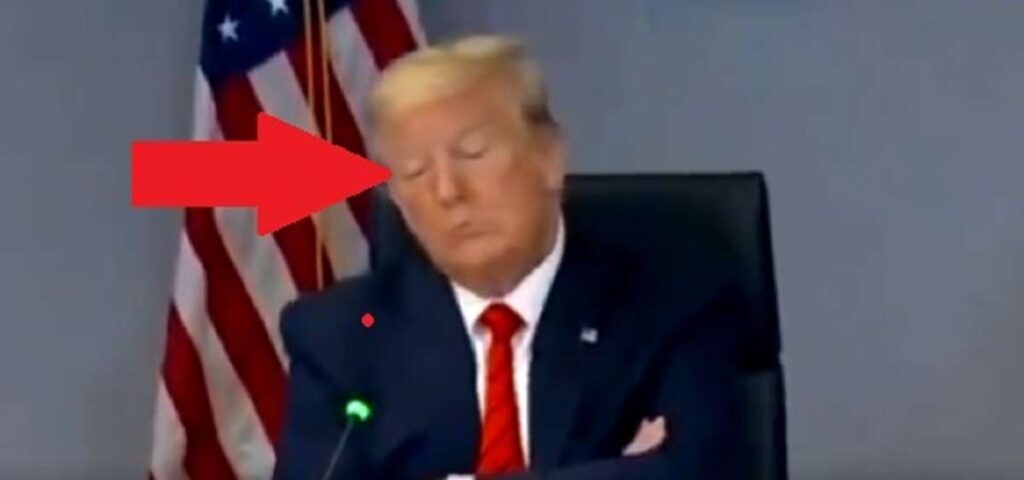 Donald Trump Possibly Falls Asleep During Coronavirus Meeting in Viral Video.
Did Donald Trump doze off during a coronavirus briefing? In a new viral video, Trump appears to sleep during a coronavirus meeting, closing his eyes while someone is talking.
March 19, 2020

Based on the footage it does look like Donald Trump is definitely tired, and is trying his best not to fall into slumber. At the same time, it does also look like he is just looking down and taking long blinks.
The Jury is still out on this one, but one thing everyone can agree on is that Donald Trump looked very sleepy during that Coronavirus briefing. It looks like Trump escaped the hold of sleep by the hair of his chin.
Author: JordanThrilla