Giannis Antetokounmpo might be done for the year. Giannis Antetokounmpo reinjured his right ankle and screamed in pain during Game 4 Heat vs Bucks. The sound of Giannis' scream after he reinjured his ankle was enough to make you feel the pain he was feeling in that moment. After the injury Giannis dragged his leg to the freethrow line to take his freethrow shots, before being taken out the game.
It was truly sad to watch. Take a look the heartbreaking moment. It reminded us a lot of the moment Kawhi reinjured his ankle against the Warriors in 2018.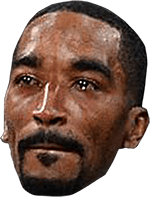 If Bucks lose his game today, people will immediately start wondering if this was his last game in a Bucks jersey. Two seasons in a row they were said to be the best team in the NBA, then got exposed in the playoffs. Giannis' game hasn't really improved at all in terms of his playoff performances. It might be time for a change of atmosphere for him.
If this was his last game, it's sad it ended with Giannis Antetokounmpo reinjuring his ankle during an elimination game.
Author: JordanThrilla