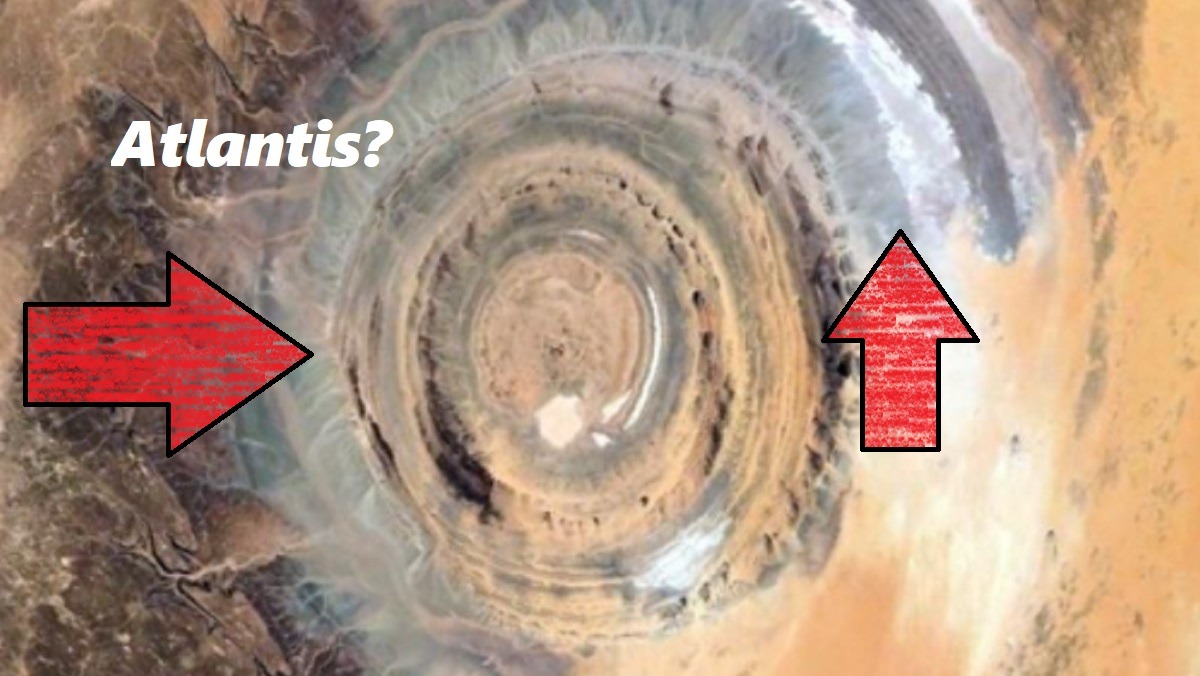 The The Richat or The Eye of the Sahara is a structure that rests Sahara's Adrar Plateau near Quadane. It is one of the most well known "natural" anomalies in existence. Scientists believe it was created by a meteor impact or a natural geological shift uplift that coincided with erosion from water and wind. However, evidence suggests The Richat or The Eye of the Sahara is Atlantis Hidden in plain sight. In fact some people believe it's pretty obvious.
Why Do People Think The Eye of the Sahara aka The Richat is Atlantis?
One of the main reasons people think this amazing structure is the lost city is due to the fact that The Richat fits perfectly with the way Plato described Atlantis. It's also in the same location of the world maps from 430 B.C. created Herodotus. Also people find it very strange that the immediate area surrounding the Richat falls all the way down the ocean.
Take a look at these photos, and see for yourself.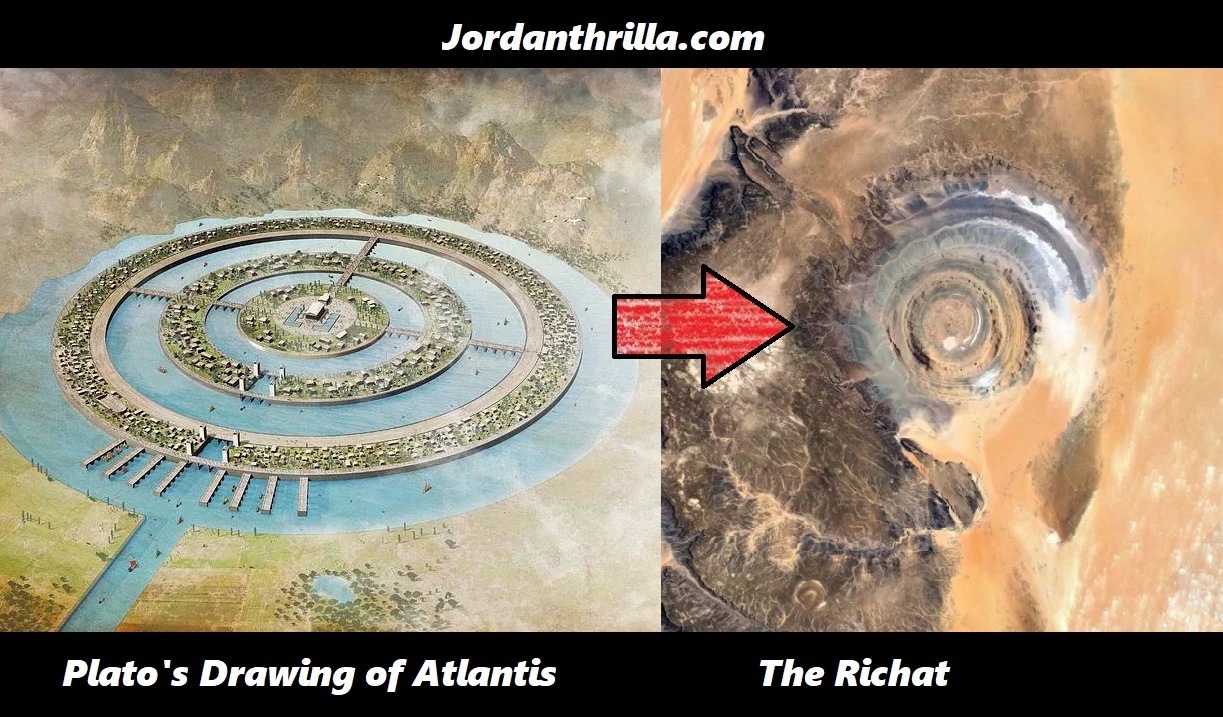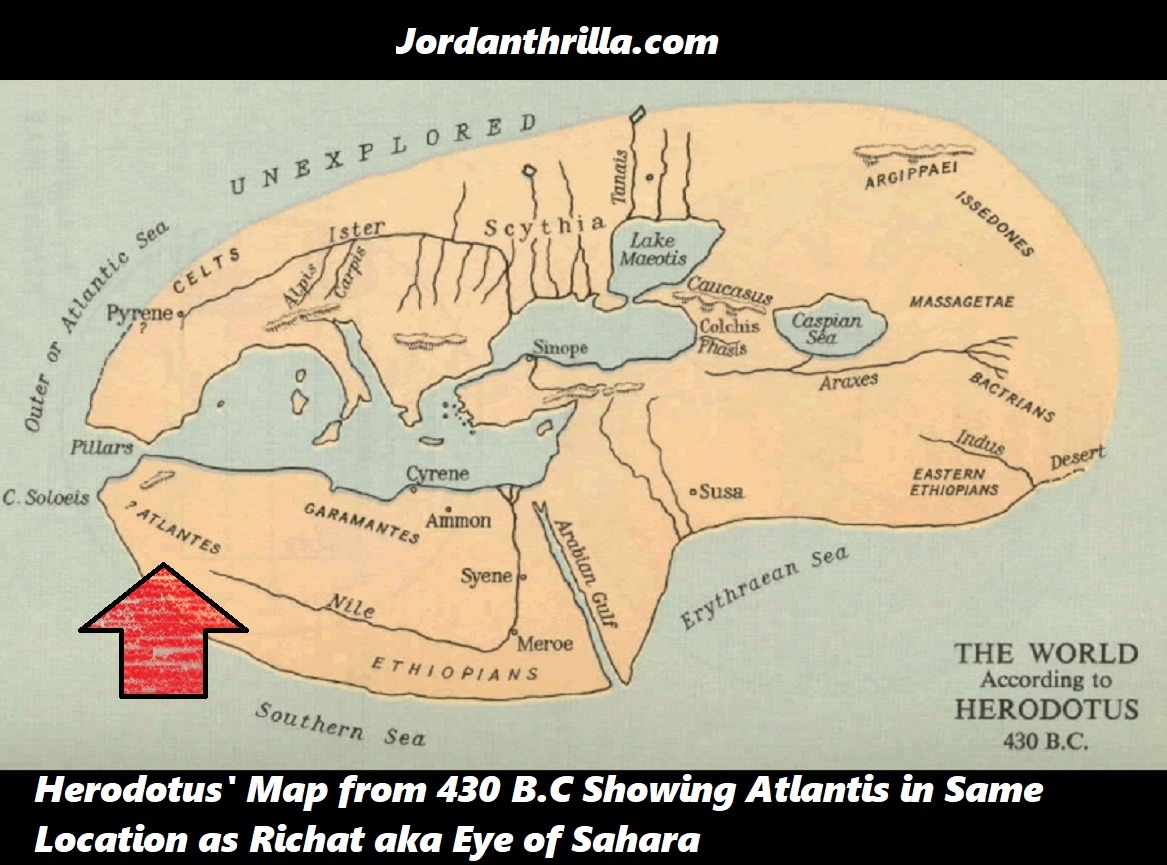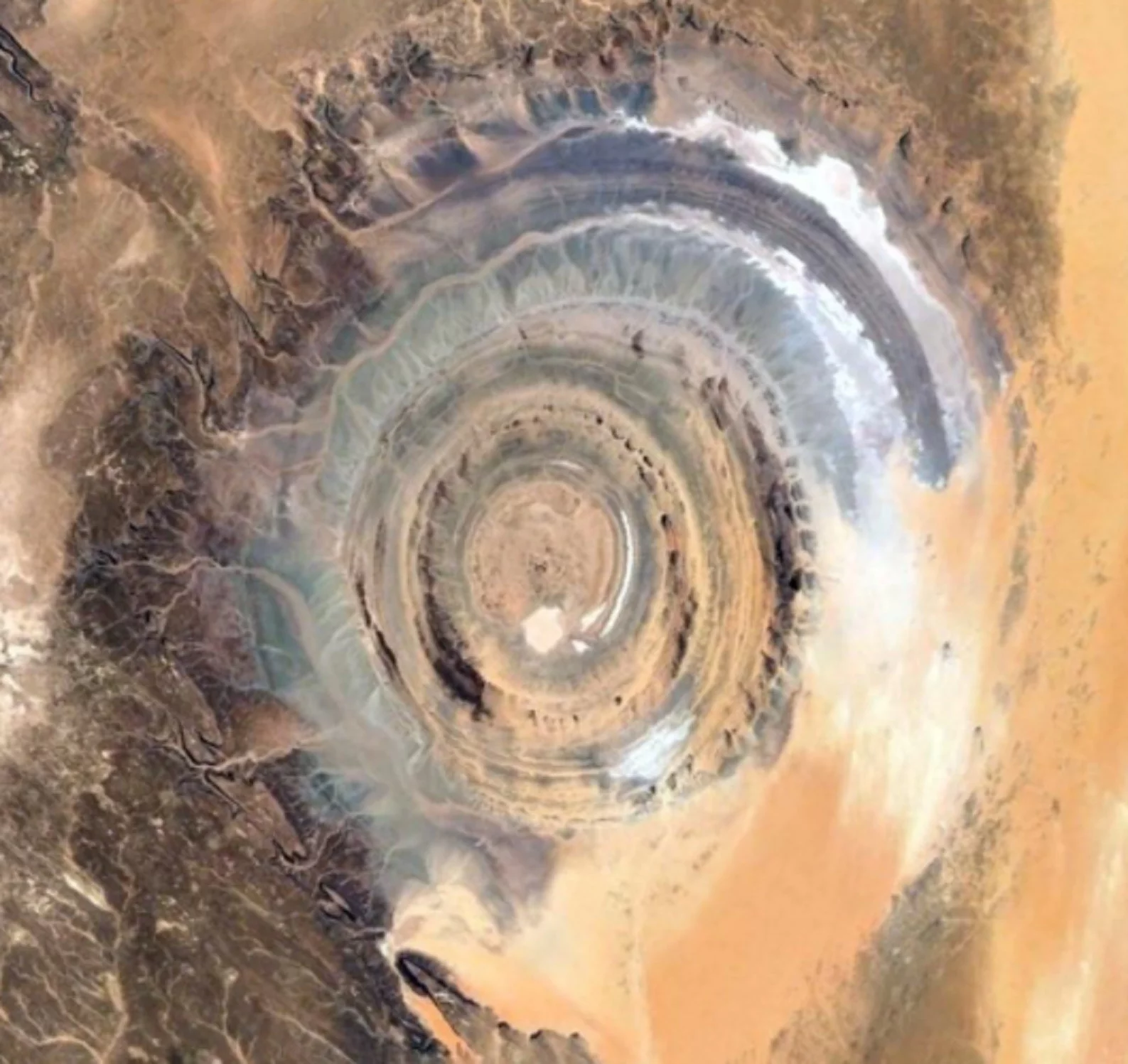 Folklore tells us that Atlantis was buried under the sea if it ever existed, but that's largely because no one has been able to locate it. Perhaps those stories are wrong, because The Richat or Eye of Sahara is Atlantis hidden in plain sight.
The biggest questions here are if it is really the lost city that allegedly had technology more advanced than we do today, what caused it to be abandoned? Also, how advanced would technology be today if the alleged secrets they discovered about the earth weren't lost with it?
The latter question is most intriguing, because Atlantis allegedly discovered an energy source far greater and cleaner than anything we have today including electricity.
Author: JordanThrilla Staff