Kawhi Leonard allegedly Caught Cheating At LA Strip Club Getting a Lap Dance in a New Balance Hoodie.
Kawhi Leonard was allegedly caught getting a twerking lap dance from a stripper at a Los Angeles strip club. Kawhi was wearing a New Balance hoodie when he was caught in the viral video.
Kawhi Leonard is seen sitting on a leather couch while the woman twerks on his leg. Just like on the basketball court, Kawhi remains stone faced the entire time with robotic focus.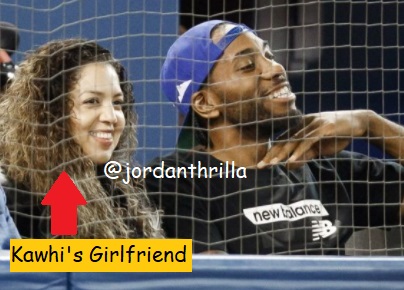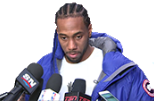 Social media is looking for answers, as they try to make sense of this new video.
Kawhi is supposedly in a very serious relationship, and even recently welcomed a new baby. Hopefully that isn't him in the video and just another social media moment.
Author: JordanThrilla