Are Kyle Kuzma and AD beefing? Kyle Kuzma was feeling himself during Game 3, so much so that he might have disrespected Anthony Davis into high fiving himself. Kyle Kuzma left Anthony Davis hanging when he tried to high five him after a tough And-1 play. It seemed like Kuzma clearly saw AD attempting the high five, but ignored him anyway.
Anthony Davis high fived himself after the incident with a look of embarrassment on his face.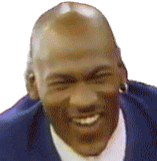 Ironically Kyle Kuzma had a better game than Anthony Davis in Game 3, largely because of the foul trouble AD was in. In that moment Kuzma may have felt like the superstar, and thought of AD as role player. Hopefully Kyle Kuzma leaving Anthony Davis hanging doesn't affect the team chemistry.
Kyle Kuzma beefing with Anthony Davis is the last thing Lakers need.
Author: JordanThrilla