People are cancelling Patrick Beverley for allegedly disrespecting a black woman during the NBA Boycott meeting on Wednesday. According to reports, Patrick Beverley told Michele Roberts "No I pay your Salary" when she tried to talk about the financial ramifications of boycotting the entire NBA playoffs. Chris Paul and Udonis Haslem allegedly came to her aide telling Patrick Beverley that the disrespect was uncalled for.
Naturally people are cancelling Patrick Beverley for disrespecting a black woman. Michele Roberts is 64 and Patrick Beverley is 34. Clearly he has no respect for his elders or women.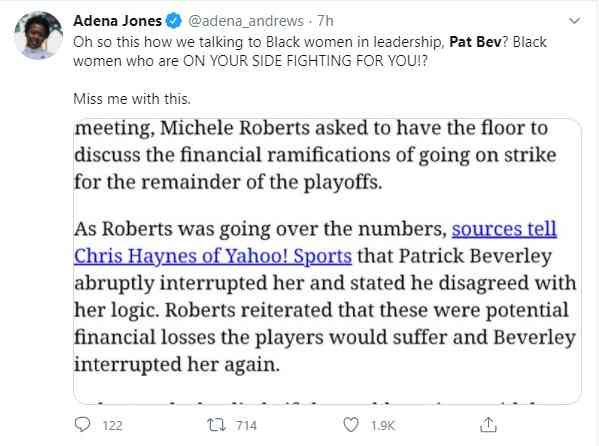 Michele Roberts is the executive director of the players union. She was actually there to help the NBA players, and got completely disrespected by Patrick Beverley in front of everyone. Technically the NBA players do pay the salaries of the players union staff, but the disrespect was uncalled for especially towards a 64 year old black woman.
Clippers may have just lost a lot fans because of Patrick Beverley.
Author: JordanThrilla