T.I. Best Friend Terrance Beasley aka Cap Has Died and Passed Away. The man who Pissed On Drake at a Cineplex Movie Theater.
T.I.P. best friend Cap is dead. His death comes as a shocker. Cap is the man who allegedly peed on Drake at a star studded movie theater private screening event some years ago.
This came to light during the Meek Mill and Drake feud.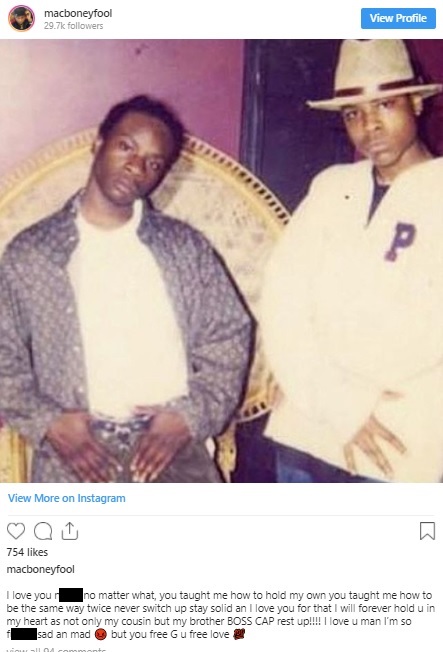 A heartbreaking message in the Instagram post from Macboney announcing his death said,
"I love you n**** no matter what, you taught me how to hold my own you taught me how to be the same way twice never switch up stay solid an I love you for that I will forever hold u in my heart as not only my cousin but my brother BOSS CAP rest up!!!! I love u man I'm so f***** sad an mad ???? but you free G u free love ????."
Here are the words from an old tweet describing the events that happened at a Cineplex movie theater with Drake and Cap.
" — CINEPLEX (@CINEPLEXMOVIES) JULY 31, 2015 – IN 2010, DRAKE ATTENDED A PRIVATE SCREENING OF THE FILM TAKERS, DURING WHICH A DISPUTE ERUPTED ON WHO SAT WHERE, ACCORDING TO TMZ. A FRIEND OF T.I.'S (WHO IS IN THE FILM) THEN PEED ON DRAKE, AND HE THEN RAN OUT OF THE THEATER "SCREAMING 'MOTHERFU***R.'"
TMZ reported a journalist who was at the event, confirmed that the incident really did happen.
RIP Terrence Terrance Beasley aka Cap. Pray for his family through this tough time.
Author: JordanThrilla