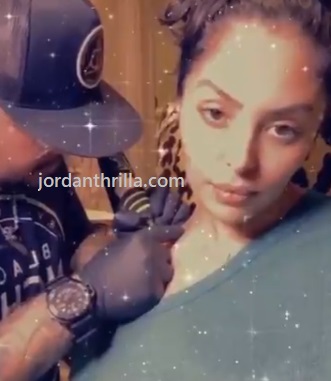 Kobe Bryant's Wife Vanessa Bryant got Gigi's message tattooed on her wrist and Kobe's message tatted on her neck in a viral video. Vanessa Bryant tattoo a part of the letter Kobe wrote to her, but she never got the chance to open the letter while he was alive. This makes it have a very special meaning to her.

The message from Gigi Bryant was also a very special message that she never got hear while she was still alive. You could see the emotional pain in Vanessa Bryant's eyes as she got the tattoos honoring Kobe and Gianna.
A few days ago would of have actually been the day Gigi Bryant graduated from the 8th grade. These tattoos are probably a way of Vanessa Bryant honoring her daughters graduation day as well.
RIP Kobe Bryant. Gianna Bryant, and the 7 others who passed away that fateful day.
Author: JordanThrilla