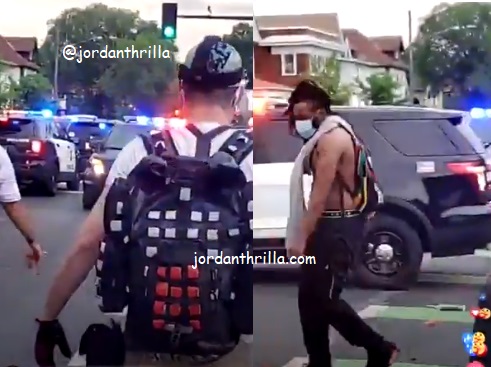 Violence erupted in Minneapolis as police fired tear gas at people protesting the George Floyd murder. In a viral video angry protesters in Minneapolis can be seen throwing objects as police cars as they took over the streets. Cops eventually had to start using tear gas on the protesters in an effort to regain control of the situation. The protesters want justice for George Floyd after a heinous video showed a police officer kneeling on his neck as he pleaded he couldn't breathe.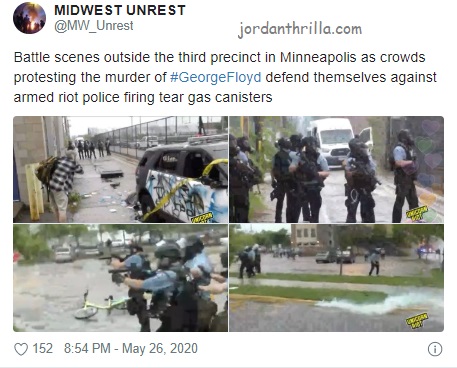 George Floyd was being arrested for forgery when the police claim he died accidentally during his arrest. It still seems crazy that an arrest for a non violent crime like forgery led to police kneeling on George Floyd's throat until he suffocated, even though he told them he couldn't breathe.
If you look back on the history of cases of police brutality like this, then you know the protesters taking the streets of Minneapolis to wreak havoc in response to police possibly murdering George Floyd was an inevitability. Let's just hope no one gets hurt.
RIP George Floyd.
Author: JordanThrilla