Was Donald Trump wearing a hidden portable oxygen tank? With Donald Trump's diagnose of COVID-19 many conspiracy theories about his health are amidst. New evidence suggesting that Donald Trump was wearing a hidden oxygen tank when he boarded the Marine One helicopter that transported him to Walter Reed Hospital has given rise to the most notable theory. The Donald Trump Portable Oxygen Concentrator Conspiracy Theory.
Take a look at the evidence that was provide to support the conspiracy theory of Donald Trump wearing a portable oxygen tank.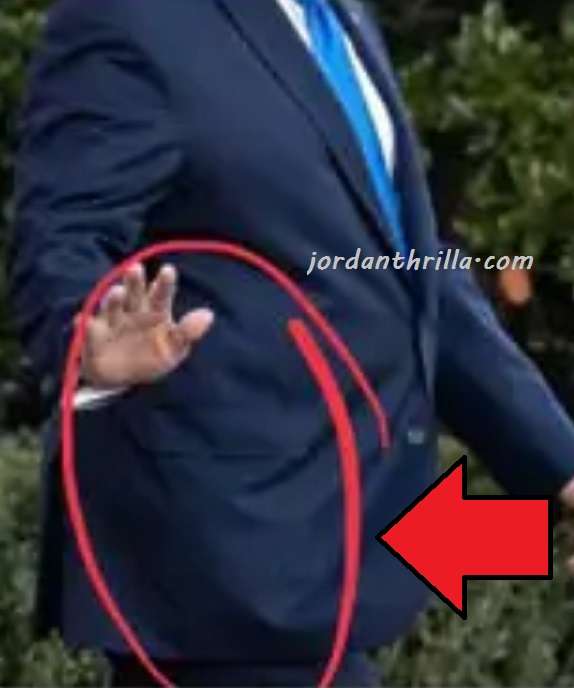 In this first photo above there appears to be an unusually large protruding object under or in Donald Trump's suit jacket. Conspiracy theorists believe that is the portable oxygen tank.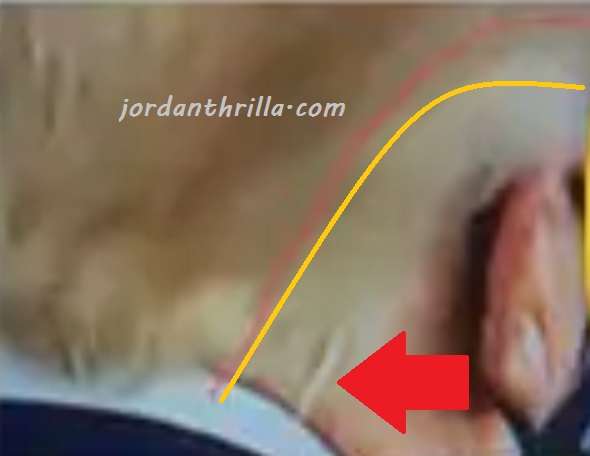 In the second photo above there is possibly a nasal cannula going up Donald Trump's back. The nasal cannula is hidden under his hair to conceal it going over his ear into his facemask. The red arrow is pointing to a small part of the possible nasal cannula that wasn't covered by his hair.

The video above was recorded right before Donald Trump boarded the Marine One helicopter to Walter Reed Hospital. He said he was doing well, but you could see he didn't look well in the face, which would explain the hospital trip. Was Donald Trump wearing a hidden oxygen intake, so he could deny needing oxygen?
Since it can't be 100% proven it remains the Donald Trump Portable Oxygen Tank Conspiracy Theory.
Author: JordanThrilla