Azealia Banks Threatens To Expose Busta Rhymes in Viral IG Post.
Azealia Banks threatend to exposed Busta Rhymes if he didn't clear a track in the next 5 days.
She posted the warning in viral message on her Instagram story.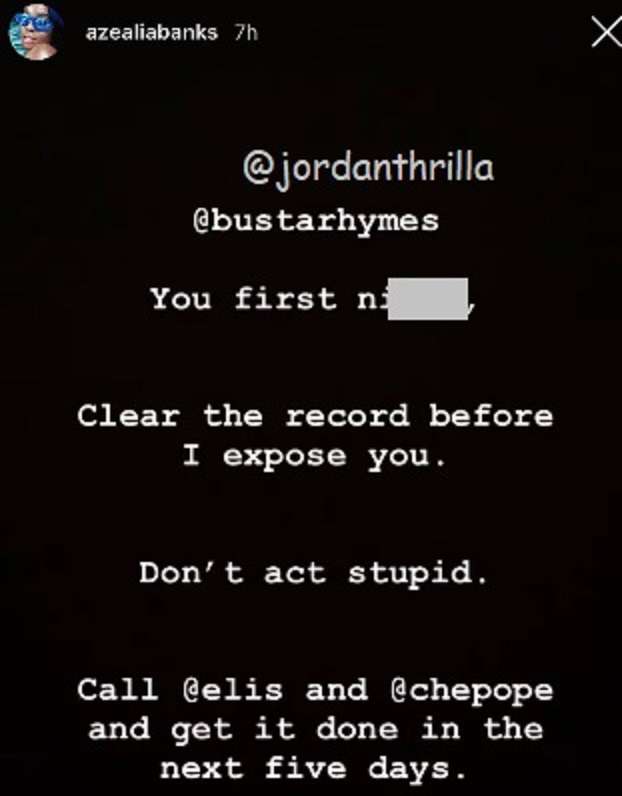 In the post Azealia Banks told Busta Rhymes, "You first n****, clear the record before I exposed you. Don't act stupid. Call ellis and chepope and get it done in the next five days.
It's clear Azealia Banks means business, and is not playing game. She wants that track clear ASAP. She even told Busta Rhymes who he needs to call so he doesn't have excuses.
It's going to be interesting to see how this feud plays out.
Author: JordanThrilla