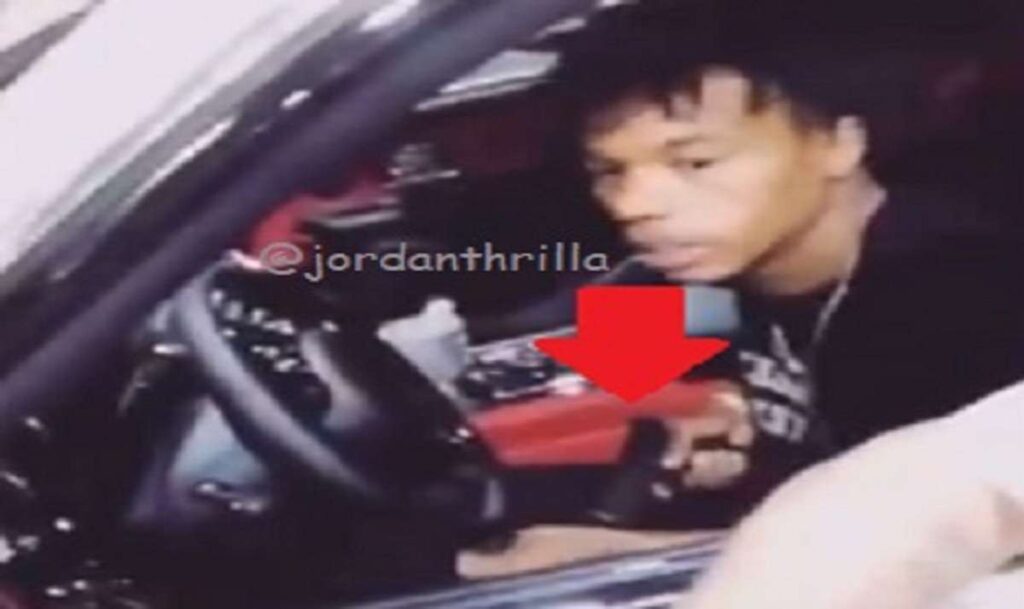 Lil Baby Clutches a Gun Ready To Shoot Fans By His Car in Viral Video.
With all the shootings going on in hip hop these days, Lil Baby does not want to become a victim.
In a new video, Lil Baby is seen holding a gun ready to shoot, as fans surround his car.
That boy Baby said he ain't going 😂 clutching on them folks the whole time pic.twitter.com/WMlOdfPOoy

— GovernorWells🦅 (@JohnDillenger__) April 8, 2020

If you remember not too long ago, Lil Baby was shot at during his concert in Alabama. Him holding the gun so tight in this new video could be the result of him being paranoid because of the moment. The way Lil Baby clutches that gun, with blank stare on his face tells the whole story.
When you become as famous a Lil Baby you're safety becomes even more of a concern. A fan coming to show you love, could actually be someone planning to rob you. We have seen this happen time and time again.
Luckily the video ended peacefully, and Lil Baby didn't have to use the gun he was clutching so tight in his car.
Author: JordanThrilla